Emma Carroll-Walsh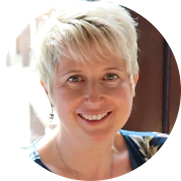 Emma is the programme executive at the High Value Manufacturing Catapult, with responsibility for setting enterprise-wide standards, tool and templates for project management for cross-Catapult collaborative projects and programmes.
Emma joined The MTC (Manufacturing Technology Centre – part of the Catapult High Value Manufacturing network) in 2019 as chief of programme management development, delivering a major overhaul of the project management process and tools to ensure maximum flexibility. Emma was also accountable for development of the project management office, ensuring that the team delivered outstanding service to the business.
Emma's background and experience are diverse. Starting her career as a project assistant with Rolls-Royce, she has worked in progressively more senior roles, gaining experience and qualifications in project management by working on large and complex projects across Rolls-Royce plc (aerospace, defence and energy).
During her career, Emma has gained Chartered Project Professional status and become an APM Fellow. Emma's passion has always lay with the development of others. She is an active mentor both internally and with APM. Emma is also a strong advocate for the development of the profession and has been a previous chair of APM's Midlands Branch and a judge for the APM Project Management Awards.