11. Around the World of Governance, Governance SIG Spring newsletter 2016
11. Around the World of Governance
In this section we cover news items and other information of interest related to governance in the UK and elsewhere. 

We are grateful to Girish Wagh for his thoughts on Governance of Projects in India.  Anyone with appropriate experience of other countries, please contact our international editor here.

Governance in India
What challenges currently face project executives in your region and how can they be addressed?
Overcoming the functional mindset of the people they interact with, to pursue a common goal in order to meet the business objectives is the biggest challenge facing the project executives. This can be addressed by instilling a sense of ownership towards the end objectives and by deploying a cross functional team at the working level which is empowered to take decisions to deliver them. By ensuring that these results are reflected in the Performance Appraisal of the team, consistently high levels of engagement and motivation can be achieved.
What would you like to see change in the world of project governance in India?
a. Anticipate obstacles that can throw the project off-track and prepare a work around plan
b. Ensuring strict discipline in following the process of the governance and the set of activities that lead up to the final stage gate reviews
c. Developing a Can-Do Attitude to identify the actions that are required to deliver an end objective within the constraints of the project
d. Developing the ability to see the larger picture and take a balanced call to deliver on the cost, quality and timeline of the project
e. Deploying a structured Innovation Management framework to identify, develop, evaluate and roll out promising ideas
f.  Building High Performance teams to focus on and deliver results with agility

contributed by Girish Wagh
Head of Programme Planning and Project Management, TATA Motors

"Governance has seized the sport into a rotting stasis"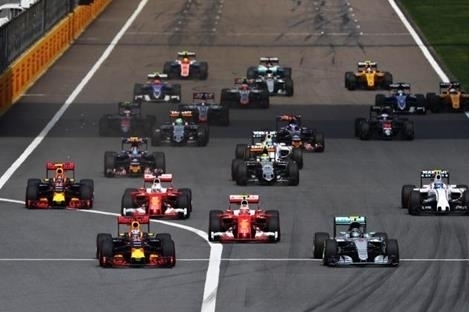 Over the last few years there has been growing discontent within the world of Formula 1, coming to a head with the imposition of a new qualifying format at the start of the 2016 season that just did not deliver.  However, that is just one example of a set-up where flawed governance has led to bad decisions and a downward spiral in the credibility of the sport that is likely to go on until 2020 at least.  The governance is based on three parties agreeing unanimously (CVC the owner of F1, FIA the regulator, and the teams competing) and they never do.  The drivers and the fans are out of it.  See the article "Formula 1: Something needs to break" as one example - there are plenty others!!

PMI publishes Governance Guide
PMI has finally followed the lead shown by APM and published a guide on Portfolio, Program and Project Governance Practice.  The guide covers both governance and management – and they explain the difference and overlap.  It also sets out a model for setting up and improving governance and has some useful diagrams and tables. A copy can be found at http://www.pmi.org/PMBOK-Guide-and-Standards/practice-guides/project-governance.aspx


Return to the Governance SIG Spring newsletter 2016 contents list