4. "Keeping collaborative arrangements in focus and on course" A case study of the rebuilding of London Bridge station (Thameslink) - 10th February 2016, Governance SIG Spring newsletter 2016
4. "Keeping collaborative arrangements in focus and on course" A case study of the rebuilding of London Bridge station (Thameslink) - 10th February 2016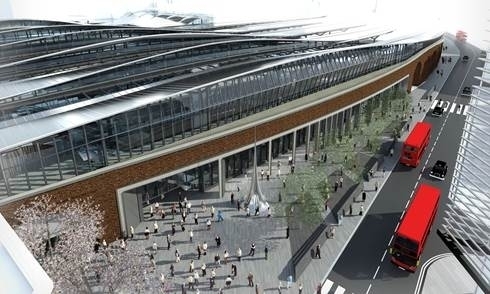 This was the topic for an informative evening presentation to around 50 people from Mark Somers – Project Director, and Boris Lucic – Programme Engineering Manager Thameslink Programme. 

There were some brave and challenging management decisions and insights to keep the station building on track.  The event looked at the breadth of the Thameslink scheme, the management organisation and specifically the recent re-structuring of the station delivery partnership, to ensure robust governance and that the risks and outcomes were still in focus. 

In effect the commercial arrangements with Costain were changed during site works and a third of the way through the delivery programme.  A review was carried out and the outcome was to put in place a revision to the management system capable of ensuring the effective delivery of collaborative working.  This simple sentence hides some huge issues which were rigorously worked on by all partners.  This started at the top with Thameslink Major Programme Director, right down to the day-to-day management of the project.  It also included the way in which organisations commercially interacted with each other and how behaviours are a big part of a better way to delivery. 

The organisation structure was overhauled - there is now a Management Board and Delivery Partner Forum which are in turn supported by teams and groups that consist of staff from each organisation, working together for the overall benefit of the project.  Each major group or team has established a set of specific values and a purpose that supports the overall delivery of the scheme.  What was different were the way some of these Groups / Boards were set up to reflect a better way of working need; for example a Leadership Review group at Company Executive level which includes;
Behavioural specialist
Supply integration specialist
Design integration specialist.
A Behaviours Review group is run by an Independent (from any of the delivery companies) and concerned itself with briefings, ongoing change support, health checks of the team including Executive members.

An Organisational Review implemented a number of key actions;
Separate Construction management team
Independent Project Controls Manager
Integrated Design and Engineering team.
The overhaul of the commercial arrangements included a new incentivised model which aligns risk and is aimed to ensure all parties deliver at "lowest delivery cost". 

The three key points that came out of the session were;
Risk profile dictates options
Commercial model is central to collaboration
Take collaboration seriously – good intentions are not enough.
Boris rightly summarised the key tenet as being;

"The risk profile changes during the project lifecycle; the commercial model needs to reflect this flux if effective collaboration is to be maintained". 

This approach is something that should be considered by all organisations at an Executive level before embarking on major programmes / contracts, and to continually keep in focus.  It certainly reflects the APM Governance SIG strapline of; "Achieving Change Successfully with Confidence, Control and Transparency".

Return to the Governance SIG Spring newsletter 2016 contents list