Your career: Programme management
Programme management is focused on the delivery of change within an organisation or environment. The transition requires a planned and systematic approach necessitating leadership, drive and commitment. We look at one young programme manager at the Royal Society for the Protection of Birds, Claire Beesley, in our latest career-focused profile:
How long have you been in your current job and what do you like most about it?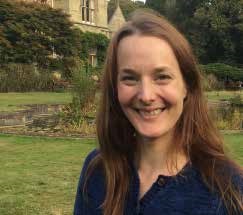 I've been programme manager for two and a half years. What I love most about it is setting up a successful team; by guiding the team to work at its best, we achieve the programme's outcomes, which is really satisfying.

What were your biggest professional challenges over the past 90 days and why?
We have recently completed an organisation-wide consultation on a people change project. Introducing change to an organisation is never easy, and when it is something that affects everyone differently, in a potentially very personal way, it is fraught with difficulties.

What is the most important lesson you have learned over the past 90 days?
Organisational change requires buy-in at the top of the organisation and high-quality engagement with the rest of the organisation. Whatever message you think you have clearly conveyed, people will always interpret  it differently. Make sure you have a good plan, keep the engagement going and respond to questions.

We put in place many different channels for staff to get information and give feedback beyond the usual one-to-ones, group briefings and countrywide director roadshows. That investment in time up front to plan and, during the consultation, to engage, means that we conducted a high-quality consultation that elicited some excellent counter-proposals.

What are the biggest challenges facing you in the next 90 days?
We now move to the project's implementation. We're taking what we've learned about what staff care about and are making sure it remains at the heart of what we are implementing. Keeping employees engaged and active throughout this process is critical to ensuring that the Royal Society for the Protection of Birds, the new provider and employees are in the best possible place when everything goes live.

If you could spend 90 days with anyone, living or dead, who would it be?

Fred Astaire. I am a dancer and would love to have danced with him.


This profile first appeared in the Winter 2016 edition of Project journal.