A profile of a project manager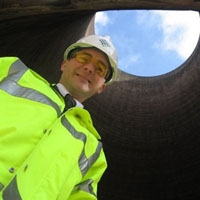 Name: Alastair Laird
Membership grade: MAPM

Job title: International Business Director

Company: Project Time & Cost (PT&C)

How did you get into project management? Although I have a background in Nuclear Sector and a Degree in Physics, I may sometimes introduce myself by saying that "I used to be a physicist but I am alright now". No offence to Physicists (and I am very proud of my nuclear background) but when you have a real passion for delivery it's just a matter of time before your realise that project management is where your happiest. For me, a project, a portfolio, a programme, its simply using your skill set to be effective in delivering outputs, outcomes and benefits.
What would be your top tip to any aspiring project manager?
However good a project manager you think you may be - you can always be better.

Describe yourself in ten words or less:
As 'excited by the journey' as 'interested in the outcome'.

If you had to spend the rest of your life on a desert island, what album, book, film and luxury item would you take with you?
A CD of Robert Burns poems and songs; Bill Bryson - A Walk in the Park; My fly fishing rod for functional luxury.

If you could have dinner with anyone, living or dead, who would it be and why?
Enrico Fermi pioneer of the controlled nuclear chain reaction.

If you're a member of APM and would like your profile to appear in Network magazine, please email: marketing@apm.org.uk