APM and INCOSE to form new joint working group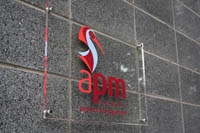 Following a successful joint APM and International Council on Systems Engineering (INCOSE) event in January 2013, where the relationship between systems engineering and project management were addressed, the INCOSE UK Council and APM board agreed to the initiation of further joint activities. These will be managed through the establishment of a joint working group.
If you would like to be involved in the new APM and INCOSE UK Systems Engineering and Project Management Joint Working Group (SEPM JWG) please read the draft Terms of Reference and register your interest by Monday 15th July 2013, with a short summary of your credentials.
In particular, we are looking for volunteers who would be interested in leading or making a significant contribution to a work stream.
The aims and objectives of the SEPM JWG are:
To provide guidance and practical advice to INCOSE UK and APM members
To exert influence outside of INCOSE UK and APM
To liaise and coordinate with other relevant professional bodies
The SEPM JWG will not be constrained by any particular aspects of systems engineering or project management, but will instead draw on the widest range of current practices across market sectors and across business and technical disciplines.
If you are interested in volunteering, please register your interest online today. Please note that INCOSE UK and APM may have to limit involvement if demand is very high.
This represents just one example of how volunteers can engage with the project management community. Discover other volunteering opportunities with APM that enable you to share your knowledge, experience and enthusiasm with others.