APM announces new chief executive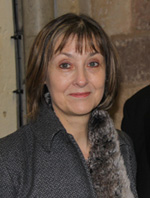 APM has announced that it has appointed Sara Drake as its new chief executive replacing Andrew Bragg who steps down from the role after 10 years at the helm at the end of the year.
Sara, the managing director of the Royal Town Planning Institute (RTPI), joins APM at the end of February 2015.
RTPI is a Chartered body and the largest planning institute in Europe with 23,000 members, Sara took responsibility for strengthening and developing support for the town planning profession and its relationship with stakeholders to ensure it made an effective contribution to government policy. She also took responsibility for developing membership services and non-subscription revenue streams.
Sara has held managing director roles at the Home Builders Federation and the Trademark Owners Association as well as director roles at Thames Television and Penguin Books. She holds an MA Hons in Law from Newham College, Cambridge.
Chairman Steve Wake said: "We are delighted to welcome Sara to APM. She brings with her a wealth of experience from the professional body sector.
"This experience will be a huge asset to the association in its development as a Listening, Learning and Leading organisation. An organisation that is transforming itself as it progresses towards Chartered status in its execution of the Strategy 2020."
A full interview with Sara will be published in the March 2015 issue of Project magazine.