APM announces the first ODA Learning Legacy event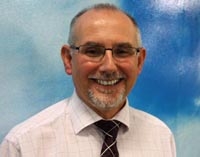 The Association for Project Management (APM) have created a programme of events to disseminate the lessons learned from the construction of the London 2012 Olympic Games, with the first event being held on Monday 23rd January 2012. Following the news that the association was chosen as an official learning legacy partner, APM are pleased to announce that the first event of the series will include the Olympic Delivery Authoritys chief executive, Dennis Hone (pictured).
Dennis will be joined by Jason Millett, Deputy Programme Director at CLM; Stuart Fraser, Project Director at Balfour Beatty and Dr. Andrew Davies from Imperial College. These influential and senior speakers will be taking part in a learning legacy launch debate on the lessons learned on the construction of the Olympic Park, which will take place at the Charing Cross Hotel in London.
This opening presentation will be the first of a series of five events that APM will be hosting to share best practice in programme organisation and project management from one of the most successful British construction projects of our time. Details of the remaining four events that will run during February through to March will be announced in the New Year.
For more details on the legacy and information on how to book on to the event visit APMs learning legacy web page.