APM becomes first professional body to achieve volunteer award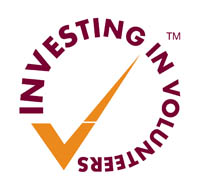 The Association for Project Management has become the first professional body to be officially recognised for the excellent work done with its volunteers.
The Investing in Volunteers Quality Standard was awarded to APM following an assessment against a range of good practice standards. The results showed that APM excelled in all aspects of working with its volunteers.
The majority of APMs growing community of 339 volunteers deliver a nation-wide calendar of cutting-edge events through a network of local branch committees and Specific Interest Groups (SIG).
Additional voluntary work includes promoting project management as a career within schools, corporate liaison roles and writing for APM. Volunteers also have roles as award judges, accreditation assessors and Board members amongst other opportunities.
Following the confirmation of this achievement, APM president Tom Taylor said: APM is blessed with a high number of conscientious and generous volunteers. They established APM over forty years ago and volunteer participations, involvements and contributions currently run through every aspect of APMs activities in many different ways.
I believe for people who aspire to a professional life volunteering will enable them to put some vigour into their profession.
Investing in Volunteers is the UK quality standard for all organisations which involve volunteers in their work. As the largest professional body of its kind in Europe, APM relies on the expertise and commitment of its volunteer community to aid in the development and promotion of project and programme management.
Investing in Volunteers aims to improve the quality of the volunteering experience for all volunteers and for organisations to acknowledge the enormous contribution they make.
Investing in Volunteers demonstrates real achievement measured against a rigorous national standard. By achieving this quality standard publicly demonstrates APMs commitment to volunteering and effective volunteer management.
David West, APM volunteers' manager, is delighted to have achieved this award through a concerted effort: A tremendous amount of work has been carried out by volunteers and staff to achieve this and its a real reflection of how APM use and value our volunteers.
Volunteers really are the foundation of this organisation and the award has demonstrated our commitment to ensuring they have the best experience possible.
Investing in Volunteers is unique in that it is the only standard that focuses on volunteers. It is based on four areas of volunteer management; planning for volunteer involvement, recruiting volunteers, selecting and matching volunteers and supporting and retaining volunteers.
It is the only quality standard that has independent external validation with a UK Quality Assurance Panel that makes recommendations to the UK Volunteering Forum, the awarding body.
Tom added: In recent years APM has been devising suitable ways to recognise and appreciate volunteer contributions.
This valued award of Investing in Volunteers is a universal recognition in which all volunteers can take pride past, present and hopefully those to come along with the staff, contractors and consultants who work alongside the volunteers.