APM Conference – grasping the opportunity
The multi award winning annual APM Project Management Conference 2017, sponsored by 20|20 Business Insight, once again opened its doors to the project management community for a day of learning,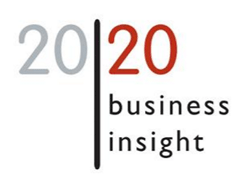 networking and debate.

Taking place at a venue famed and awarded as being a project well ahead of its time, the Barbican Performing Arts Centre, London, this was APM's biggest ever conference.
Speaking at the event Sue Kershaw, conference chairman and UK Head of infrastructure Programme and Project Management, KPMG explained what making the mould, the conference's theme, was really about.
"Making the mould means actually grasping the opportunity we have in front of us in this ever changing world to create a better world for us through project management. We started off with breaking the mould but that's not positive enough – it's making it, making something new."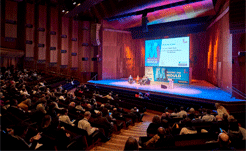 Building on the chairs remarks, David Waboso, APM president commented:
"I passionately believe that in today's fast changing world the project management community must embrace change and deliver - that is absolutely central to the future of economic and social success"
Opening the conference was keynote speaker Sir William Atkinson, best known as Britain's leading head teacher, who is famed for delivering change in under-performing schools and turning them into leading institutions. He discussed the importance of teamwork and the power of working together and teamwork.
"We are pregnant with opportunity of being better… continuous improvement is something we should strive for."
Sir William's highly-energetic presentation set the tone for what was to unfold as a day of exploration and learning through the following sessions and speakers.
"A terrific vibe and great way to meet like-minded professionals" commented one delegate.
Exploring the New Practice stream
The 'New Practice' stream, sponsored by Planview, opened with a presentation by Rob Leslie-Carter from Arup, previewing the thought leadership project on 'The Future of Project Management'. This paper was developed as a result of a partnership and collaboration between APM, Arup, The Bartlett School of Construction and Project management at UCL and can be downloaded here.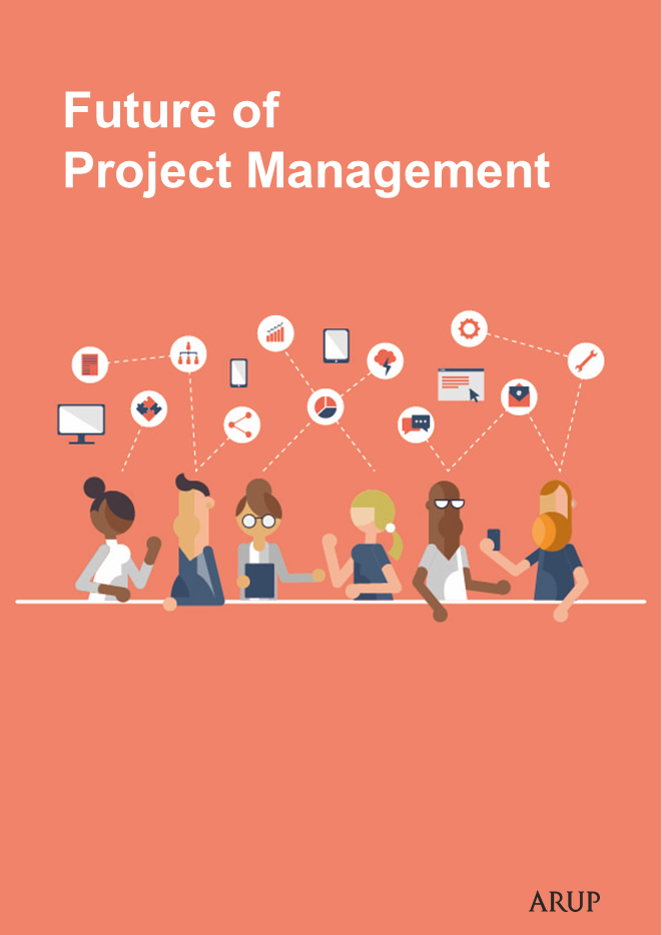 His warm-up exercise was to ask delegates to identify which generation they were from: baby boomer, Generation X, Millennial and even Generation Z. Rob's recollection of his first day at Arup 25 years previously set the scene for how much technology has advanced in the last quarter of a century and demonstrated how project managers, whether they are digital natives or not, need to keep on learning and to embrace change as the profession evolves.
Looking at the seven trends and challenges facing the world of project management, Rob explored what will change in the next 25 years and how to future-proof the life cycle of project management.
Deborah Feakins, director of Marlowe Consulting, argued that enterprise change management helps the whole organisation to manage change. While change management is a recognised profession, she said we need to assess the impact of changes on people in a broader context. As well as looking at how quickly we change, how many people change and how well we change, Deborah explained that there needs to be collective responsibility to make change work.
While an organisation's leadership team needs to set the change direction and delivery, there needs to be support and the sponsorship of change at all levels. Regardless of the business function, whether it is HR, finance or service delivery, an organisation needs to develop change management capability across all teams and establish ownership through ambassadors and advocates.
Deborah concluded that while change management has grown and delivers benefits, organisations need to embed enterprise change management to remain agile and relevant.
The social impact of large-scale projects and the way stakeholder perceptions need to be addressed was explored by Christian Bason, CEO of the Danish Design Centre. He advocated that by using design tools and having a more human-centred approach, this allowed staff to become more actively involved and engaged in the change management process. This different approach to governance, allowing for co-design between the project managers and the end users challenged assumptions to create a better outcome. Christian used a number of case studies to illustrate his arguments from improving healthcare to how not to design a bridge.
Ledia Andrawes of Thinkplace shared an insightful case study about how the use of design thinking made a significant impact on the project to encourage more people in Kenya to subscribe for health insurance.
A startling 80 per cent of the population are not insured and through taking a people-centred approach to the project, Ledia and her colleagues discovered that the barriers to membership were not just about a lack of awareness of the scheme but much more immediate financial constraints. With most of the working population being irregularly employed, even with careful budgeting, many people cannot afford the monthly subscription fee. Additionally for those that did subscribe, the penalty for a missed payment was so costly, this could prevent people from renewing on the scheme.
Of the methods Ledia used, she highlighted that rather than giving a presentation to her clients, she gave them pen and papers and ran a workshop to help her and her team understand the issues around the scheme. She then went on to develop and test concepts by interviewing real people to discover their experiences of the Kenyan healthcare system.
She developed a user experience map based on over 100 interviews and from this was able to present a number of recommendations for the client and challenged many preconceptions. There were cultural challenges, not only because the project was part funded by the World Bank Group and she was viewed as an outsider, but her approach was unfamiliar to her clients in the government agency. Ledia admitted she didn't win over all her clients and there had been resistance to this approach but she reported that the recommendations did challenge preconceptions that it was lack of awareness of the scheme rather than the inflexibility of the system to allow people with irregular incomes to use different methods to make payments.
Exploring the New Generation stream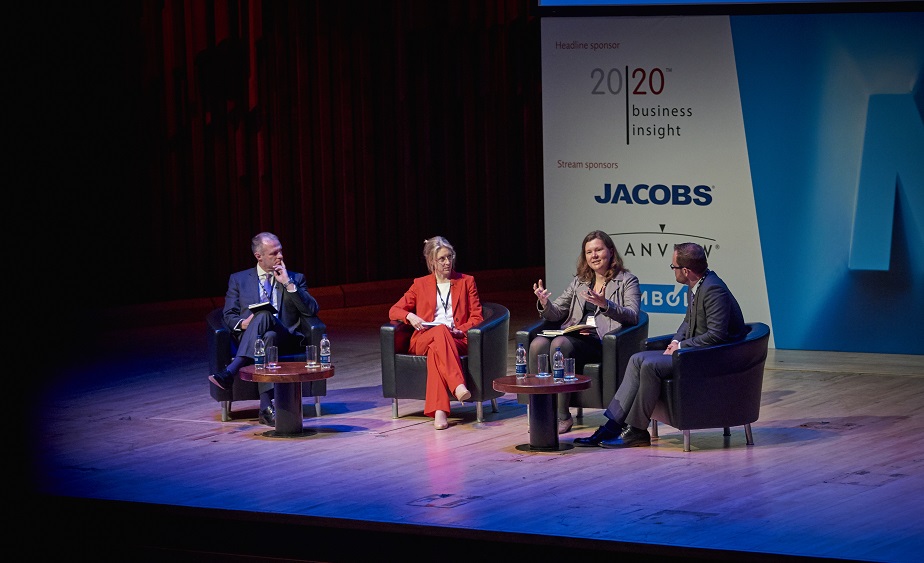 Topping the 'New Generation' stream sponsored by Jacobs was the theme of digital technology and the need to evolve.
"The key message is that project management has changed as a result of digital technologies and our understanding of project management has not caught up with it," commented Jennifer Whyte, professor in systems engineering, Imperial College London, who explored digital innovation and the transformation of infrastructure projects.
"We have moved from an era of project management as a closed system with relatively little technology – using documents, etc, - to an era in which project management is more agile with digital technology at its core" she added.
Bringing this idea to real world practice was Dr Colin Gaynor, global project manager, AstraZeneca. Who delivered an insightful presentation on how project managers from the pharmaceutical industry use digital technologies across their projects explaining how it drives informed decision making, "acting as truth seekers in the project management role".
But how do we as a profession adapt such vast change? Telling the story of how Commercial Systems International adopted the change from an analogue approach through to a digital approach when delivering projects was stream speaker Maarten Kleinhout, managing director, Commercial Systems International. Martin said: "My projects are successful and its clear now, the digital transformation we are going through now and the tools available to project managers are phenomenal and digitally driven, but we have to change our culture."
Exploring the New Projects
The 'New Projects' stream sponsored by Ramboll featured a wide range of speakers representing new and emerging sectors and projects which have been delivered in some of the most challenging environments across the globe.
One of the most challenging projects outlined throughout the stream was Neil Fowler's Tamkeen project. The project was implemented by Adam Smith International in opposition-held Syria. The project was a service delivery and governance project, set up to deliver goods and services.
"The Tamkeen project worked in very different way to normal projects, this wasn't about shovelling goods and money into the country and communities; this was about putting communities in charge. We provided the engine, the rules and the governance requirements and the conditions and they provided the car around that… it is difficult to deliver in conflict affected environments with countless challenges, you need adapt and flex, you need to do things differently, but if it you do things differently, then you can achieve massive successes in really different circumstances."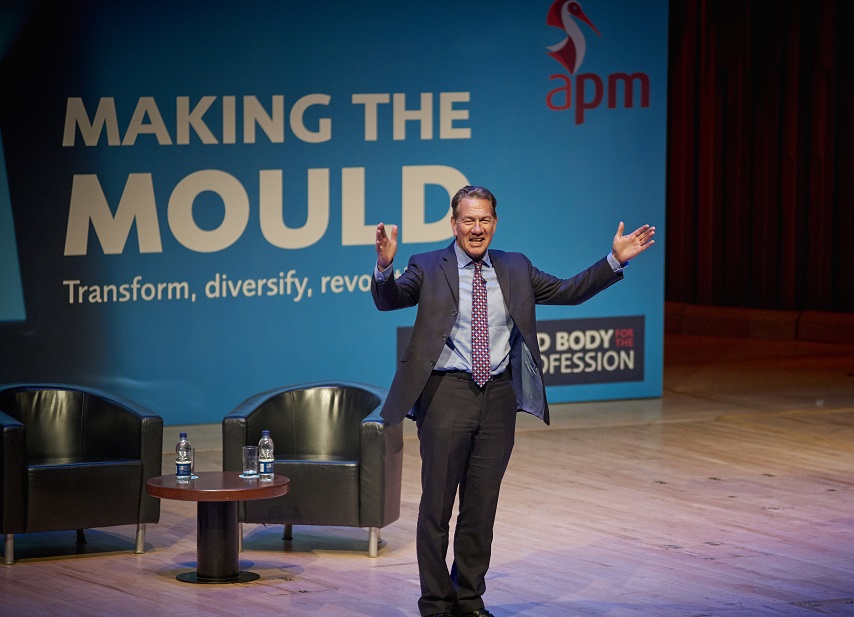 Carrying on the theme of change was Jennifer Hearne, head of projects, Hyperdrive Innovation, a new organisation set up to deliver technologically advance power storage systems across the automotive industry. With new technologies and rapidly changing demands Jennifer spoke on how Hyperdrive integrate traditional and new agile techniques to remain resilient and adaptive. "The opportunity is now to bring in young people, look at ways to include people with different backgrounds, new technologies delivering the projects of the future... We need to be flexible when we deliver projects, we need to be able flex when we deliver on a project-by-project basis to meet every client's need."
Sam El-Jouzi took this one step forward talking about a new future exciting technology of immersive visualisation technology, a four year innovation challenge from CH2M. "With the advent of a building information modelling (BIM) enabled era we have moved into 4, 5, 6D and beyond, and using that facility to use that tool to work with that data to make well rounded decisions… the volumes of data projects are generating is growing, it is for us to show project managers how to use that data."
But how far will this data take us? James Hampson, executive director of operations at Jacobs, put the question out to delegates: will artificial intelligence ever replace the role of the project manager in the future. Which part of the role can be taken away from our current day job?
The day was rounded off by the Rt Hon Michael Portillo, introducing himself as the man that almost became Prime Minister.
Drawing on his decades in government, Portillo drew on crucial lessons learnt while his government tried to implement a variety of public sector projects, reflecting on the huge advances made to deliver projects and what we still have to learn in order to always succeed.
"I have been very heartened by projects such as Crossrail, Terminal 5 and the Olympics, they have been magnificently done, let me add the Congestion Charge and the Oyster Card both of which worked from day one, I would like to think we have turned over a new leaf"