APM leads the debate on professionalism
What does professionalism mean? How is it applied in today's complex and ever-changing world? And how will it affect tomorrow's project professionals? Lead by Mike Nichols, chairman of APM, a panel of leading professional bodies, public bodies and major corporate organisations debated the role and future of professionalism.
Ethics and the public interest
Mike Nichols, Chairman, Association for Project Management: "Research by the British Computer Society says: "A professional is a practitioner who has special skills routed in a broad base, has appropriate qualifications from a recognised body, undergoes continuous development and operates to a code of conduct."

Mark Stobbs, The Law Society: "I would add public interest above self interest. Most membership organisations have a code of conduct, but are they anything more than a trade body? The concept of public interest can create a conflict between serving your profession, the public and your employer."

Jennifer Shaw, Transport for London: "One has a duty of care to declare that conflict, which in many cases would be with the employer. The employer would have to accept accountability and responsibility. The public shouldn't be misled."



Tony Osude, Association of Chartered Certified Accountants: "The employee/employer/public triangle has tensions in it. Employers should understand a code of ethics but evidence shows that whistle blowers are not well treated. We have idealistic notions of what professionalism looks like in the wider environment."

"Several professional organisations are regulated charities. These are being tightened significantly to serve the public good. The balance between a profession's loyalty to members and to the public in general can be a challenge."



Martin Hagen, Institute of Chartered Accountants in England and Wales: "If a person sits on a company board and are challenged to do things they feel are beyond what is acceptable, who do they turn to? Professional bodies provide a large support network for advice and assistance. Members can talk about ethical issues without fear of reprisal."

"Care needs to be taken over the contents of a Code. The professionals' view of public interest can be very close to their own. The Law Society has independently appointed regulatory boards with lay people. One must be careful to ensure they don't become more professional than the profession."
Nicole Ziman, Association of Chartered Certified Accountants: "Feedback from our disciplinary committee shows that accountants are harder on members than lay people."



"Perhaps the challenge is to articulate the public good through enhancing the performance of members in a way that is beneficial to members and the public."
Monitoring, measuring and CPD

Joseph Alba, Ministry of Defence: "Measuring how well we maintain continuing professional development is key."



"Many professions encourage CPD but do little to regulate it."





"The ICAEW have a CPD scheme for members in practice, but there were no CPD requirements for non-practicing members. A mandated system was developed which assessed your development needs and identified activities required to meet those needs."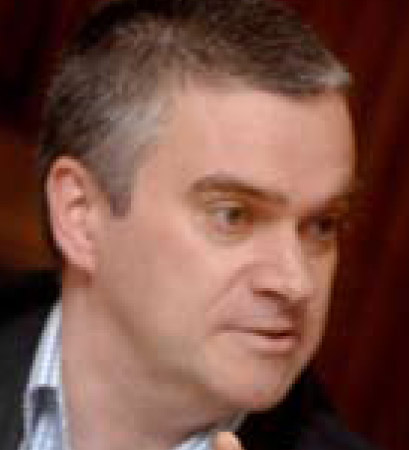 John Rowley, KPMG: "CPD is important in sustaining any profession. Equally important are the 'immeasurables'; behaviours and integrity."




"Professions appear to mature away from a body of knowledge, through a technical competence framework to behaviours and contextual issues. "




"One of the challenges we face is the commoditisation of knowledge. Years ago, professional organisations were elitist, highly protectionist associations. These days everyone is better educated and tends to question professions and its professionalism."



"If you were feeling ill, would you consult a professional doctor or do you make a self diagnosis? The public goes to a professional because they want assurance; backed by a code of practice, conduct and ethics."
Influencing the outside world

"APM believes there are up to 250,000 people engaged full time in project management in the UK. Only a small percentage are members of a professional project management body. How far should an organisation reach out to those that seek the benefits of membership, to influence their behaviours and competencies?"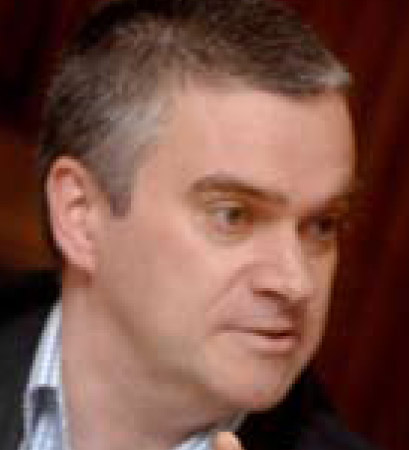 "For me, the big issue is that users of professionals must be able to identify standards, demand that they are met and measure the results."

"That's all about protection of the public. Anyone can call themselves an accountant, so we have to differentiate in the marketplace. We need promote why people should use a Chartered or certified accountant. Through a code of ethics, skills, appropriate qualifications and CPD they will get a better service."

"Some of the business community are motivated and happy to use the services of unqualified people."




"It's all about the perceptions of what added value a professional might provide."



"Some institutions try to influence government. The Institution of Civil Engineers produces an annual report aims to persuade government to improve the national infrastructure."



"The Law Society's members advise government on statutes. We avoid party politics and keep out of major debates, but we're available to offer expert advice."



"Failure to consult can result in inelegant solutions to some government issues. A profession should use its accumulated expertise to give counsel and advice."




"APM is then on the right track in aiming to help the government benefit from project management."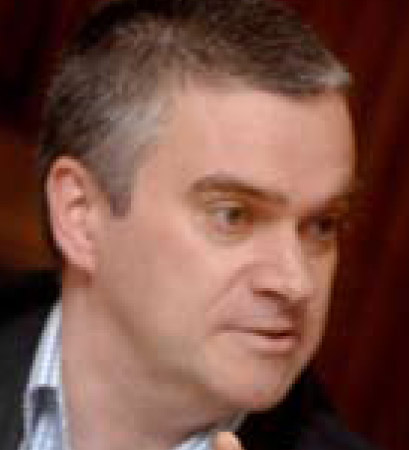 "A wider aspect you might consider is the very substantial infrastructure projects that have not gone well in recent years. If there were a Chartered project professional who could comment on something like that, it would provide a trusted opinion."




"The professional body usually speaks with more authority avoiding accusations of self interest."
Specialisation - good or bad?

"How do you maintain professionalism in a world of increasing specialisation?"

"We ask people to provide evidence of their expertise. Then they are invited to become a member of a specialist panel. This encourages high standards, although we shouldn't compartmentalise too much."

"If an individual becomes a specialist and is then asked to work outside this field, they must declare this. Otherwise professional standards may be compromised."


"We have rules stating you must not take on work you are not competent to do."

"Sometimes people are forced down the road of specialisation, which can enhance the profession. The challenge is not specialisations, but the assurances that there are a common set of values and interests."




"Should a core body of knowledge and key competencies be common across the whole spectrum of a profession?"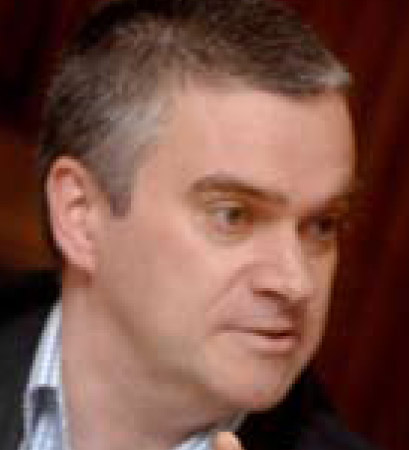 "I'm not sure that any body of knowledge could be sustainable, given that priorities change in a profession. Specialists are deeply competent people, but their particular skill set may not be representative of the profession as a whole."



"Some newly qualified project managers are keen to start specialising straight away, but I advise caution. They will start to narrow down their options too soon."
Education and experience

"The Privy Council - the entry gate to Chartered status - emphasises the need for a high proportion of graduates. Yet many professions do not have graduate entry as part of their professional success. Should we maintain a focus on graduates and ensure they are supported by the right standards?"

"I don't think entirely experiential routes are sufficient. A professional body should be available to anybody to join, providing they meet an appropriate threshold. This should deal with the issue prior experience."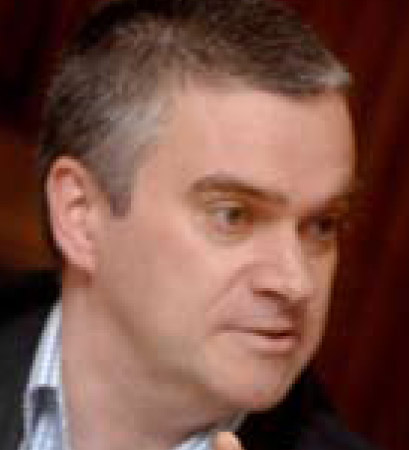 "Graduates get certain credits and exemptions, but my body allows for mature students recognising experience. There are dangers of exclusively going down the qualification route or the experience route."



"What makes a professional is the blend of experience, skills and knowledge."




"Is coaching and mentoring institutionalised within your professions?"




"In the legal profession you have your graduate entry, vocational training under supervision, then three years in the office of a more senior solicitor before you can set up on your own."


"In ACCA you can't be in practice on your own without five years' experience under your belt."

"To become a Chartered Accountant includes studying exams and three years supervised experience."




"ACCA launched a new qualification which follows a workplace mentor model, allowing people a closer relationship with someone at work and a more rounded, symbiotic relationship with CPD."
Collaboration: the way forward?

"Everyone is a sometime project manager and a lot of project managers start out in other professions. APM collaborates with other professions and conducts joint research. Everything is greatly enriched as a result. To what extent should there we be collaborating? And how far have we moved to a world where hardly anyone is in a single profession?"

"Collaboration offers convenience and best practice which can aid a professional body."

"Regardless of the profession we all have the same challenges, should we have a shared vision of the future in developing ideal behaviours?"



"Accounting bodies have an umbrella organisation called the CCAB. This identifies the where the profession is better off collaborating."


"The accountancy bodies share the same behaviours. Experienced professions could give assistance to new professions and there might also be a sharing of professional regulation best practice procedures."
The future of professionalism

"What should professional bodies be doing in the next 10 to 20 years to respond to the challenges of the accelerating pace of change and globalisation?"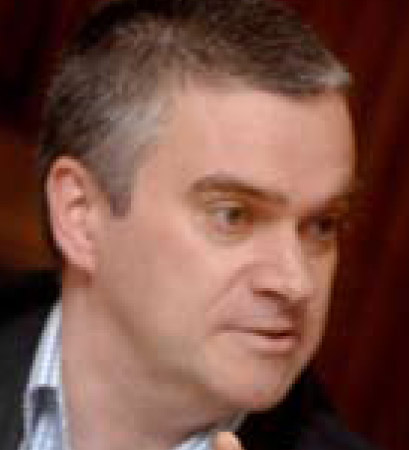 "The challenge is huge - to react swiftly and appropriately before the legislators do something themselves."



"Consumers and clients are struggling to understand what is good information because so much information is available! Professions should help them sort the wheat from the chaff. Professional judgement is absolutely key to everything we do, we need professionals to bring even more trust and stability into our complex world."

"Clarity in complexity is what project management brings together in a timely fashion."

"We must be proactive using accumulated knowledge. This can influence business, rather than reacting to change. Globalisation means greater employment movement across nations and we have a duty to be proactive here."




"We have to maintain the brand by providing real value to something the public wants."





"Competent project professionals take complicated situations and break it down so that it becomes intelligible and manageable."

"APM needs a clear view of what the public wants from project professionals and how it can facilitate people getting into that market."

"We are talking about a product that will be far superior to what somebody could buy off the shelf. And people need to know that they will benefit by buying in to the knowledge that is generated."
The challenges for project management

"I always hear about the losses suffered in organisations such as the NHS and huge failures in project management that cost taxpayers enormous sums."



"Poor project management results in overspending, rotational loss, high risks and lots of other problems."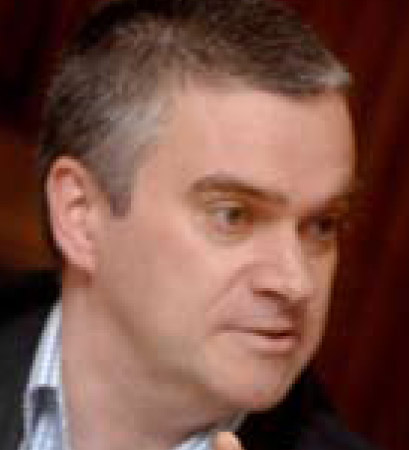 "Yet there are a multitude of projects that go right that never get published."




"We have a major communications challenge - to demonstrate that effective project management really works."





"What's needed is promotion of the high standards in the profession, and this can be done through Chartership."



"Many Chartered bodies exist because the public realised they stood for high standards, reliability and professionalism. APM needs to establish itself as the place where expert project professionals go. If you want to get a project through, you only go there."

"A profession is only as good as its members and one of the things APM must determine is who gets in and who stays."




"How far do you control members' activities? How far do you regulate price? How far do you regulate what information you give to clients? I would urge against being prescriptive on these matters."


"It would be good to explore how we attract more members and how we interact with other professional bodies. Also, I would like to understand more about how professional bodies discipline individuals for breaching their code."




"How do you make a profession attractive for people to join it? Also, is the Chartered professional body model, which was created in the Victorian era, now the right one? Finally, how do you persuade people that project management is a sufficiently specialised to merit the enhanced reputation that Chartered status would give?"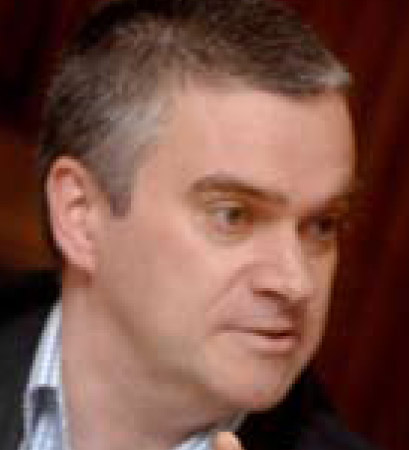 "To what extent does the project management profession need to reach out to government? APM has benefited from its relationship with the Office of Government and Commerce (OGC). Some of the largest procurement in the UK is for public sector projects; is government prepared to mandate that it uses Chartered Project Professionals?"

"We're keen to understand what is beyond Chartered status, we partner with OGC in driving up professionalism in project management. This is just a beginning, but where this policy has been applied it has demonstrably improved performance."


"The biggest challenge facing my institute is that regulators have popped up on a global basis, we need to make sure we have the resources to engage on a global scale to represent the views of members. I imagine this would also apply to project management."
"How will you monitor project professionals? How do you monitor the work someone does on a project?"



"It is important that we model ourselves on the other professions as this challenge must be common to all. Our standards must have 'teeth', especially in project management."
"Our department has doubled in three years, so I recognise the challenge of rapid growth. In the modern age there are increasingly stringent requirements for the quality of investigations and the manner in which decisions are reached."


"We need project heroes; it's a well kept secret that project management is an extraordinarily enjoyable thing to do. It's the perfect job for me, but how do we make that known?"
This article was originally published in Project magazine in September 2008, the views expressed in this discussion are those of the individuals concerned.