APM South East branch Committee election results 2019/20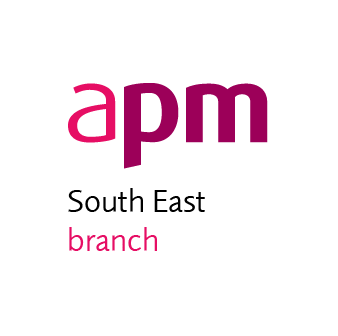 The APM South East branch held their Annual General Meeting and committee election at their evening event held at the Crowne Plaza Felbridge Gatwick, London Rd, East Grinstead RH19 2BH, on Thursday 20 June 2019.
The following branch members put themselves forward for election, and were voted onto the South East branch for the upcoming 2019/20 session:
Committee members:
Ayoola Adegbite
Simon Chandler
Haris Jaswal
Mark Jordan
Alan Macey
Tony Noakes
Hamid Tavassoly
Jacqueline Ward
Holly Widnall
Immediately following the AGM election, at the first committee meeting for the 2019-2020 period, the committee elected the roles of Chair, Secretary and Treasurer.
Officer roles:
Chair, Tony Noakes
Treasurer, Alan Macey
Secretary, Holly Widnall
Those on the current committee who do not stand for re-election, or are not voted on by the APM membership, will continue in role and on the committee until Saturday 31 August 2019 at 23:59hours for the handover and shadowing window.
Not re-standing current committee members:
Martin Gillespie
David Prescott
Hugh Redington
The new committee of voted on members for 2018-2019, including those elected to the role of Chair and Secretary will formally begin their roles from Sunday 1 September 2019.