APM survey on the industrial strategy
The Government has adopted a new approach to supporting industry with the launch of a green paper about their plans to support industry and consequently improve UK productivity. 

On 23 January 2017 the Government published Building our Industrial Strategy (Department for BEIS, 2017). This Green Paper sets out the Government's plans for supporting Britain's industrial sectors, improving productivity, driving growth across the country and making British business more competitive.
What this means for us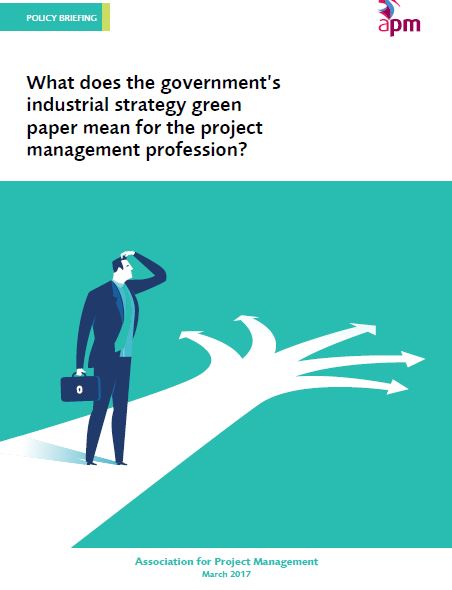 It is clear that a plan to better support industry to grow the UK's economy should consider the role that project management plays in increasing productivity and helping industry to deliver projects to time and to budget. APM is keen to engage with members on the strategy and how we should represent your views to the government. 

The attached APM policy briefing document focuses on two pillars of the industrial strategy which are of most relevance to APM and the wider project management profession, ie, the development of skills  - with several new key commitments from government to provide funding and the addressing of sector-specific skills gaps, technical education and apprenticeships;  and, secondly, the upgrading of infrastructure, with additional long-term funding for infrastructure investment.
APM will be responding to Government on the proposals set out in the Industrial Strategy and we welcome your comments and contributions to our response.