APM's 'inspirational' Myth Busting conference
APM's award-winning conference was described as 'thought-provoking' and 'inspirational' by those who attended yesterday at Kings Place in London.
The sold-out APM Project Management Conference sponsored by 20|20 Business Insight brought together influential speakers from our profession and thought leaders from outside project management for the Myth Busting themed event.
They removed the barriers to our thinking and gave delegates a "fantastic day dispelling project management myths," said David Poynton in a tweet.
The packed out auditorium saw Dr Ben Goldacre (pictured) open the day's proceedings with a riveting presentation by describing how medicine is broken and how we can fix it through randomised testing.
David Lloyd tweeted: "Another excellent APM conference! Great speakers and interesting topics starting with Ben Goldacre."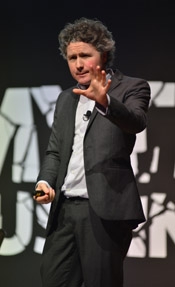 Barry Spruce described the event as 'inspirational' in his tweet by using a hashtag alongside the main #apmconf. He particularly enjoyed how the conference was "bookended by excellent presentations by Ben Goldacre and Matthew Syed."
Matthew Syed closed the event with a thought-provoking talk about sport psychology and how this could increase a team's performance.
"Very successful APM conference. A huge thank you to all organisers, sponsors, speakers, stall holders and attendees," tweeted Russel Jamieson.

It was this combination of fantastic speakers, engaged delegates and an exhibition of leading organisations that created such a great atmosphere.
Darren Jaundrill wrote in a tweet: "Great event, thought provoking and a good buzz of activity."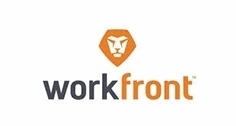 The perfect end to the conference was provided by Workfront who sponsored the well-attended drinks reception to allow everyone to continue making new connections.
Keep an eye on the APM website for video interviews with the speakers, photo gallery and the presentation slides that have been made available.
If you would like to catch up with some of the commentary from the day or take part in any discussions then follow #apmconf or post a discussion in LinkedIn.