Awards for South Wales project management students
Prizes were received by Chidi Lawrence Ogbonna shown below, together with  Mabedi Letsholo whose award was accepted on his behalf by Chris Lee the Course Leader as he could not attend the ceremony in person.
The University's Project Management Masters Programme is accredited by the APM and is aimed to provide a deeper understanding of both theoretical and practical aspects in a project, programme and portfolio management environment whilst developing the essential skills and professional competences to deliver successful Projects.

The programme is designed to develop the student's skills and leadership capabilities based upon current leading edge thinking and emerging research in the field of Project Management to benefit their Continued Professional Development. As part of the course the students work on real life projects to enhance their knowledge of Project Management tools and techniques as well as process-based methodologies to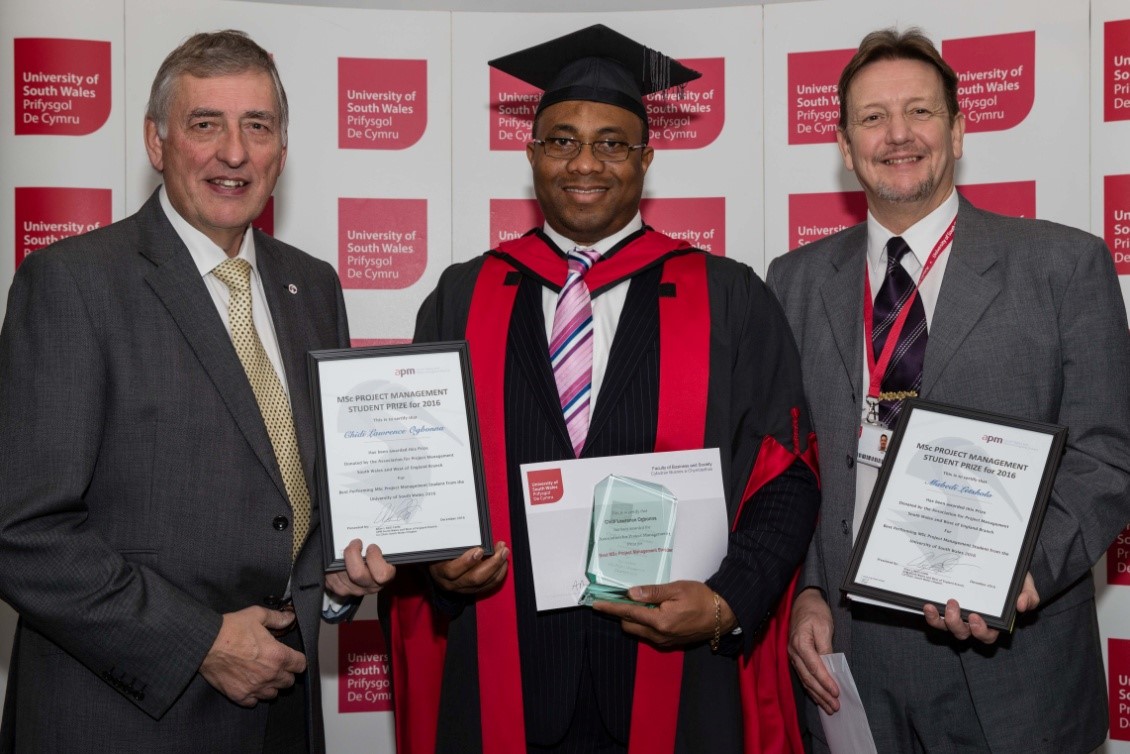 provide the necessary skills to advance in their current professional roles, or for some to gain more practical project experience.