Benefits Summit 2015 - Pragmatic Benefits Realisation Management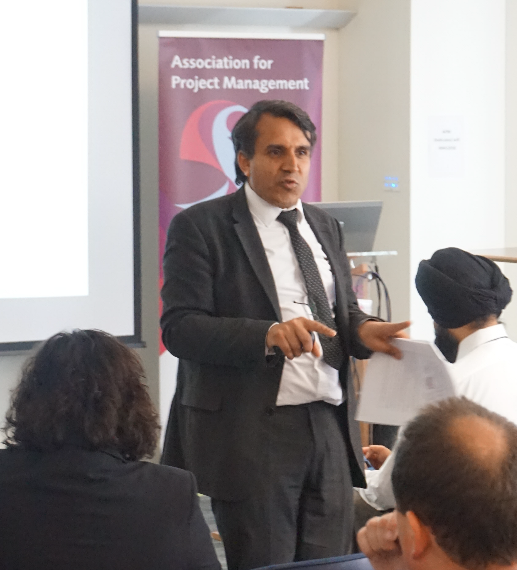 This workshop focused on a pragmatic analysis of benefit management through an interactive session providing guidance and tricks in how to make the process successful and relevant to change initiatives.
Judge outlined the key process steps in realising benefits starting with benefits identification. This required a clear focus on the desired end state of an initiative and the importance of benefits maps as visual communication tools with stakeholders.
Benefits selected must be measurable and ideally supported by relevant data. Careful planning at the outset is required to engage with all relevant stakeholders to agree priority areas and sign-off the benefits. This helps the process to run smoothly and increases buy-in.
During the benefit realisation period clear monitoring regimes and reviews, based on relevant data, can be validated by an independent expert prior to reporting the outcomes. The monitoring process provides the benefit owner with evidence of improvement and an audit trail.
Mike Green outlined the key challenges to successful benefit management implementation which include unclear governance, weak senior management support, a culture of inertia to change within organisations and lack of relevant stakeholder engagement.
Emotional intelligence and self-awareness are necessary characteristics that provide essential leadership in brokering relationships with stakeholders. Presenting non-financial benefit data and creating a sense of urgency for change can be a challenge.
During an interactive workshop session the audience suggested tips and tricks for effective benefits management. This included 1. Deliberate exaggeration of financial benefits to gauge the reaction of accountable stakeholders and senior management and 2. Establishing project success criteria, with associated measures, such as the delivery of benefits and the engagement of stakeholders.
The introduction of dedicated change and benefit manager roles generally helps to raise the maturity of the organisation to respond positively to change.
Jagjivan (Judge) Matharu has been a practitioner of benefits realisation management for several years, working in both private and public sector. He brings his own brand of practical and pragmatic experience together with his desire to make the topic more readily accessible. He is a consultant providing services in the application of benefits management, provides training on the topic and is an Associate at Henley Business School.
Mike Green is Director of Transitional Space Ltd and a visiting Fellow at Henley Business School where he tutors and coaches in Leadership and Change. Mike also delivers bespoke and accredited learning programmes in Change Management to senior managers and change agents in UK, mainland Europe, Africa and the Middle East.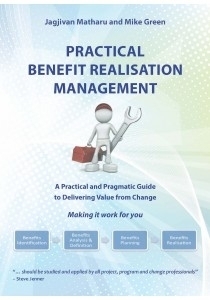 He also consults in the public, private and the not-for-profit sectors. Mike has written a number of bestselling books, including: Making Sense of Change Management, Change Management Masterclass, Making Sense of Leadership and Leadership and Personal Development.
Judge and Mike recently published book called Practical Benefits Realisation Management and a web site with supporting materials at www.practicalbrm.com. Their book is aimed at the project, programme and change community who have little or no benefits management experience this provides practical and pragmatic guidance to help new-starters work through the benefits management process"
Workshop A: Pragmatic benefits realisation management from Association for Project Management
Prepared by Maria Kliniotou