Beware of 'Zombie' contract clauses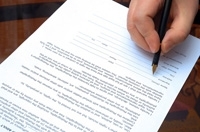 Adding extra clauses into NEC3 project management contracts could alter their intent, often in favour of the bigger party.
Additional clauses – known colloquially as 'zombie' or Z clauses – used incorrectly are not in the original NEC Contracts spirit of 'mutual trust and co-operation', according to an independent user review.
The NEC3 user review says Z clauses should be handled with care, as they can change the intent of the original contract.
The Z clause enables parties to agree additional conditions to cater for specific needs relating to the project or type of project. However, in most cases, there is very little need to incorporate Z clauses.
The advice from NEC is to only include them in exceptional circumstances: "Additional conditions should be used only when absolutely necessary to accommodate special needs, such as those peculiar to the country in which the work is to be done."
The review adds that the NEC family should not be considered as a 'one size fits all' solution for every project. Successful contracts can still be impacted by external factors such as poor business cases, as well an adversarial culture within the project or lack of project management competence.
The independent user review was based on input from practising project professionals who were asked to rate the effectiveness of NEC3 in the workplace.
Key benefits included a clear allocation of roles and responsibilities and improved cash flow for contractors.
Read the full user review and discover additional case study material, which includes Crossrail, Magnox and London 2012.
Image: thinkpanama via Creative Commons.