Bloodhound's secret for success [Video]
Bloodhound SSC is an inspirational, global engineering project on a journey to build a car that will break the 1,000mph barrier and set a new world land speed record. But, what is their key to success?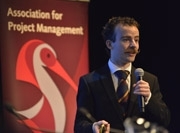 Leading British rocket scientist Daniel Jubb, whose company Falcon Project has been developing Bloodhound's hybrid rocket, says the key factor for success is people.
He said: "What is most important is having a small, very capable team. This has come about from our initial start as an amateur rocket project, but we have taken that culture into the commercial operation.
The challenge Daniel faced is how to maintain that culture as the company began to grow. "The most important issue has always been people," he added.
"The people in the organisation are absolutely key to its success. We have seen various attempts by big companies to focus on cutting costs, but what you end up with is a demoralised team where performance goes down.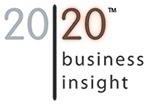 "Whereas if you focus on the people and look after the team their morale and productivity goes up, accident rates go down, and so that has always got to be the most important issue."
Daniel also encourages project managers to continuously improve and never risk becoming complacent.
Joining Daniel at the APM Project Management Conference in April, sponsored by 20|20 Business Insight, was Deutsche Bahn International's Dr Frank E Menter.
The executive director of project and resource management has led several railway infrastructure projects across the world and discovered that there is not one universal, correct way to "do" projects. Different cultures have created an amazing variety of approaches to best manage a project.
He said: "One of the challenges we are seeing in projects, especially in those countries where we have never worked before, is that reaction is different from what you would expect from your own market."
Frank encourages all project managers to adapt to the way people from other cultures work.
#apmconf