Building a resilient PM practice in Lloyds Banking Group
APM Scotland Branch members enjoyed a very entertaining presentation by Jimmy Young, Senior Practice Manager at Lloyds Banking Group.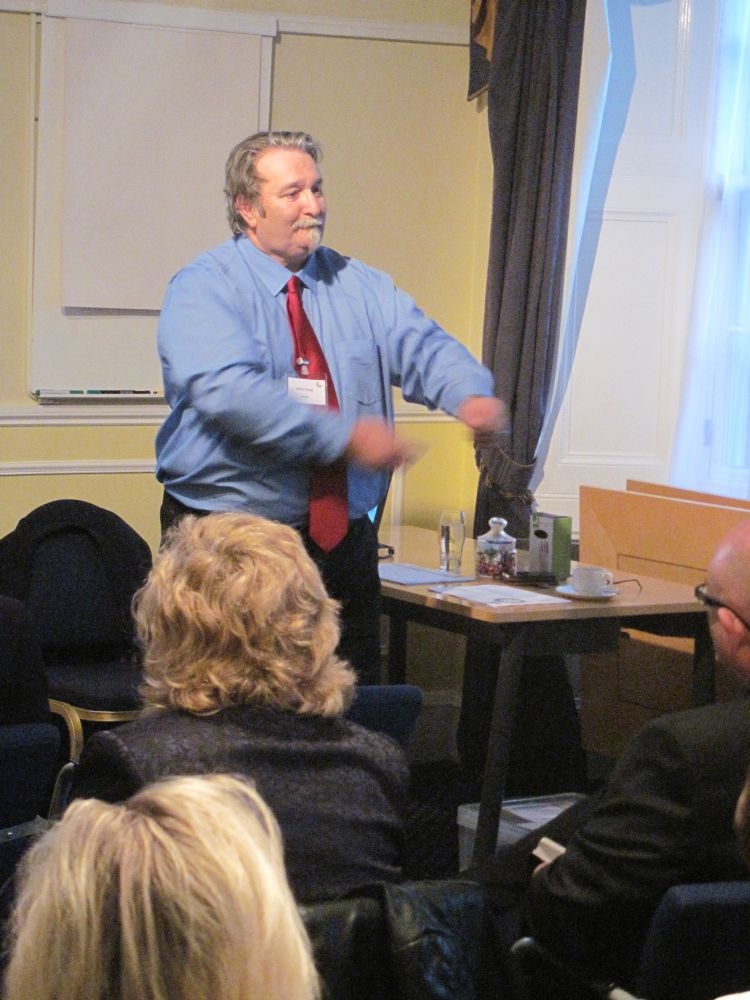 His presentation provided an insight into how Lloyds performance manage, assign and develop their project managers in a £1.5billion+ portfolio of projects delivering over 33,000 changes a year. A key component of this work is the personal resilience of the colleagues and their ability to cope with stress in both personal and business life.
Increasing recognition of the importance of the work/life balance and the true cost of stress in the workplace was spectacularly illustrated by the problems faced by their own CEO Antnio Horta-Osrio in 2011.
Antonio recovered and was able to return to his post but now has a support infrastructure in place to prevent overwork. This ethos is now prevalent throughout Lloyds with the acknowledgement that "sometimes it is OK not to be OK" and staff are supported by people like Jimmy who can help them to develop resilience and redress the work/life balance if they are feeling pressurised or stressed.
Jimmy handed out a "How balanced is your life?" worksheet that the audience were able to fill in before and after his talk and then do some self-analysis on areas which might be a cause for concern. We also grappled with the question "which way round does the toilet roll go?" (Jimmy and I disagree on this!) and why some seemingly trivial things can be trigger points for underlying issues. Lloyds is building a caring, modern workplace where there is a collective responsibility and sense of community resulting in, unsurprisingly, happier and more productive employees. Well done Lloyds!
Sally-Anne Coupar
Scotland branch committee member
Jimmy Young's presentation slides are available below: