Candidate biography - Paul Goodge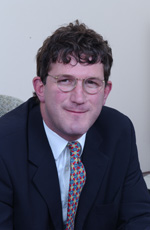 For over 20 years Paul has held a variety of senior roles in project management. These include high profile positions as programme director of complex programmes such as Nimrod MRA4 for BAE Systems and the A340-500/600 for Airbus. The consequent scars on the back have been put to good use in other roles such as head of project management, UK and rest of the world for BAE, director, programme and project management for Fujitsu UK/Ireland and currently vice president, bids and programme management for Thales UK.
In these roles Paul has taken responsibility for setting the vision and leading teams to drive the change required. Paul has always been committed to working across a range of disciplines to ensure that project management fulfils its central role in driving business delivery and change.
Paul holds a BA from Leicester University and an MBA from Cranfield. He has served on or chaired several boards throughout his career. Always a staunch supporter of APM he has successfully promoted high levels of engagement with its various activities in all his management roles. He has been a trustee since 2009 and is seeking re-election.
If successful Paul would focus on building on the Chartered Status activity as it is not an end in itself; to use his practical experience to more widely promote the benefits of project management techniques with particular emphasis on up and coming professionals; and to enhance APM's reputation and brand with an emphasis on its voice on the international stage.