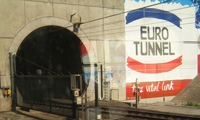 The Channel tunnel recently celebrated its 20th birthday, but what lessons has it taught us in regards to the merits of other expensive infrastructure projects in the making, such as HS2?
With a construction bill of £9.5 billion – twice the original budget – the tunnel opened a year later than scheduled and made a loss of £925 million in its first year.
More than 325 million passengers have passed through it in two decades, yet this falls far below its original predicted numbers.
At its worst point, the tunnel was unable to meet the interest payments on its debt that came to £2 million per day.
Douglas McNeill, investment director and analyst at Charles Stanley, told the Financial Times: "It's a wonderful thing from which we've all benefited – apart from the people who paid for it to be built who lost all their money.
"It's a salutary reminder of the dangers of over-optimism when it comes to major infrastructure projects."
A decade after it opened, Eurotunnel had to restructure in order to wipe its £5 billion debt.
But despite an uncertain history, Eurotunnel paid its first dividend in 2009 and has now started to pay down net debt that stands at £3.7 billion – and its widely regarded as an absolutely crucial part of our infrastructure.
Geoff French, president of the Institution of Civil Engineers, added: "It established the first fixed link from England to Europe and more than 13,000 workers from England and France collaborated to realise the vision."
Image: hakzelf, flickr