Coaching: creating high-performance project teams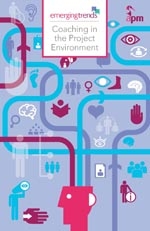 Coaching has been successfully used in organisations to develop line managers and senior management teams for decades. But in many organisations there is a conspicuous lack of coaching provision in project management teams.
The good news is that the situation is changing, as senior management has come to realise there are significant benefits if project managers embrace coaching. Hot on the heels of this emerging trend, the Association for Project Management (APM) has published a free guide, Coaching in the Project Environment.
The guide covers a number of coaching themes, but at its core is the central premise that coaching – or more specifically, sharing expertise – can benefit individual and team performance.  Alun Hughes, a member of the authoring group, said: "Many of us have had experience of coaching. So we felt that adopting coaching more widely in project environments would aid the development of higher-performing teams.
"Those of us who work within the training industry readily recognise that coaching embedded within a wider programme of personal development significantly aids the adoption of changed behaviours that is brought about through training."
The efficacy of coaching is borne out in industry-wide research. In 2011, a survey conducted by the Institute of Leadership & Management found that 80% of organisations that participated in the survey were using or had used coaching. A further 9% said that they expected to use coaching in the following three years.
So what should a project manager look for in a coach? The first thing to consider is what type of coaching would work best. The traditional idea of coaching has been focused on a one-to-one relationship. But team coaching seeks to bind a team together in order to achieve a single set of outcomes.  The team coaching relationship acknowledges that individuals work in teams, not in isolation. A high-performing team is likely to be created if the coach works with the whole team and not simply with the team leader.
Another consideration is the difference between coaching and mentoring. Robert Blakemore, another of the book's co-authors, defines mentoring as generally "a longer-term arrangement" when compared to coaching and says that mentoring tends to be "more supportive and incrementally developmental, whereas coaching needs to provide challenge".
Finally, on a more personal level, don't underestimate the value of rapport between client(s) and coach. Susanne Madsen, who writes in the guide on How to get the most from coaching, says: "It is crucial that the person being coached can feel they are talking in a challenging, yet safe, space."
Fortunately there's a range of options to choose from. As well as external specialists, many large organisations have their own internal coaches, available free to employees.  They only use coaching techniques within their own organisation. Others are professionally accredited coaches who earn a living from their coaching interventions.
Of course coaching is not for everyone – and there are many project managers ready to write it off as simply another management fad. But, says Alun Hughes, even the most hardened sceptic should find something of value to help in their day job.
"Within the book is a list of powerful questions that all project managers can benefit from answering, regardless of whether we choose to work with a coach or not. These include 'what important activities do you procrastinate on?' as well as 'which personal qualities would you like to be known for?' and 'which values would you like to express at work?'  They are examples of the sorts of insightful questions that any good coach might ask.
"So, if we do nothing else, perhaps some self-reflection around this list of questions will stand us all in good stead."
Coaching in the Project Environment is published by APM – download your free copy today or purchase a Kindle version from Amazon for 77p.
Benefits of owning a Kindle version include improved usability and navigation for readers. The option to buy from other APM approved ebook retailers will follow shortly.
Find out more about APM Emerging Trends
As originally seen in 'Project Management' published by Mediaplanet on Thursday 6th November 2014 in City A.M.