Communication is difference between project success and failure [Video]
Communication is the difference between a project succeeding or failing, according to communication expert Ann Pilkington. Interesting in tackling project failures? Read this article on the Titanic project management failure and the lessons we can learn.
The founding director of PR Academy believes communication should be seen as a two-way process. Especially when engaging with stakeholders.
"We spend a lot of time trying to 'sell' our projects, but actually we should spend more time listening to stakeholders and being prepared to act on their feedback," explained Ann (pictured) at the APM Project Management Conference sponsored by 20|20 Business Insight.
"One of the key things to remember is every stakeholder is different, communication is never a one-size-fits-all approach.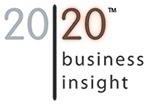 "You have to understand your stakeholder, understand what they want from the project and also think about what you want from them – then tailor your communications accordingly."
This can be seen as a time-consuming piece of work and is a lot to ask of a project manager, which is why Ann believes there should be a place for a communication specialist on the project team.
"Communication is a professional skill, it is a specialist skill, and is very often one of the things that gets lost on projects.
"Let's make sure that communication on projects is given a strategic role and is invested in because it can make the difference between project success and failure."
Communication is vital in getting support for a project, which is why Campaign It! founding director Alan Barnard believes in "story telling with a purpose."
High profile projects tend to get opposition at varying levels from politicians through to the public, so projects need to tell a story if they want get the support from different stakeholder groups.
"Getting that story right is really important," said Alan. "There's got to be an emotional compulsion behind it – a reason for people to support your story. All too often we think that people make rational decisions based on facts and figures, that's just not how it works.
Alan went on to say that once you have decided upon the "story" of your project, you need to tell it in a structured way to reinforce the message and ensure people understand it overtime.
"People have used stories in order to pass on information to influence other people. That's exactly what project managers have to do if they want to be successful."
#apmconf