Corporate member Babcock International Group work with local branch and WiPM SIG to deliver event
Practitioners and the profession: a changing landscape
The South Wales & West of England (SWWE) branch was approached by Babcock International Group who wished to sponsor an event to promote diversity in the workplace, a subject they take very seriously. SWWE and the Women in Project Management (WiPM) SIG, worked together with Babcock staff to organise this event.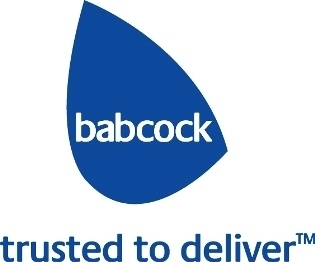 Gavin Leckie, Submarines Programme and Operations Director, supported by Sarah Beck and Lisa Radford, explained why Babcock take diversity so seriously. Babcock anticipates a skills shortage and difficulty in attracting sufficient skilled and qualified staff to meet future demand. They have too many white, middle-aged males, and recognise that they need to attract and retain skills from across the spectrum of the whole population and aim to get a better balance between male and female staff. Sponsoring this event shows how seriously Babcock takes the issue to the profession and their own staff.
Teri Okoro, the WiPM SiG Chair, explained about the work of the WiPM SIG in promoting the role of women in the profession to increase the current 17% representation. This is however much better in the younger membership. WiPM have produced a number of resources to help employers and support members which are available on the APM web site, and are involved with initiatives, including 'Inspiring the future' and STEMNET. Teri introduced our two main speakers, Dr Dorte-Rich Jrgensen, of Atkins, and Marta Garcia-Santamaria of Jaguar Landrover.
Dr Dorte-Rich Jrgensen is the Principle Sustainability Engineer at Atkins, Royal Academy of Engineering (RAE) visiting Professor in Innovation at Herriot Watt, and Director at RAE Centre of Excellence for sustainable building design. Dorte explained about her non-linear portfolio career path. She was inspired by her father and following an apprenticeship took a BSc in electrical engineering in Denmark, before getting a bank loan to fund a D-Phil at Oxford in control engineering.  She explained that unlike in UK, even in the 1980's women made up around 50% of technical courses at school and college.  Her work career has included mechanical building services engineering, and environmental engineering. Currently she a portfolio of roles as a Chief Sustainability engineer, Visiting Professor at Herriot Watt and Director of RAE's centre of excellence for sustainable building design.
Dorte explained the importance of networking, which led to the professorship opportunity.  She was responsible for leading sustainability for the London Olympics with a team of 150 working collaboratively with the ODA and the design teams to ensure that London was the most sustainable games ever.  Dorte shared her perspective on leadership as a woman of her generation, noting that transition to a new paradigm requires transformational leadership. She quoted Mahatma Gandhi "be the change you want to be".  You can overcome any barriers through determination and motivation.
Marta Garcia-Santamaria is Senior Manager Advanced Engineering at Jaguar Landrover. Marta explained that she had always been interested in engineering and gained a BSc in physics at Madrid, an MSc in physics at Marseille, and an MSc in materials engineering at Loughborough. Her 17 year career at Jaguar has involved many roles including materials selection, product management and project management as well as core and advanced engineering with her current role working with design and engineering teams to deliver the design vision for the new XE, XF and F-Pace models.  She is committed to the engineering profession, is a Chartered Engineer, mentors engineers and physicists and is involved with graduate recruitment.
Marta explained some of the challenges that she has faced in her career, which have included being recognised as a technical leader in a male dominated environment, establishing her career following maternity breaks for children, time management, juggling career and family, all of which has made her a better staff manager. The other challenge is to establish good working relationships with male colleagues without resorting to football, cricket or golf banter!
Marta then discussed about being a role model. She was lucky to have worked for one of the first female chief engineers in Jaguar who gave her a lot of advice early in her career, which she now shares with new female graduates.  The emphasised the need to be true to yourself, don't try and be someone else to try to fit in. Grab every opportunity to learn and push yourself and take on challenges.
Marta then explained her role with the new XE /XF / F-PACE models and the importance of stakeholder management.  The need to understand each person and what they need to effectively communicate with. Also the need to build trust in that you and the team will deliver what you said you would.
Tonight we heard from two exceptional women about the challenges they have faced in their career paths to senior positions. The have both focussed on what they have wanted to achieve and are now in positions as role models and are proud to share their experienced to help and encourage the next generation of women succeed in their careers.
Martin Gosden
SWWE Branch Chairman

The presentation slides can be viewed below: