David Pitchford, Head of MPA talks project ambition and benefits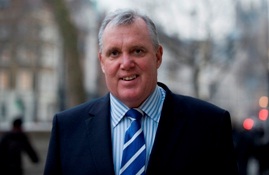 David Pitchford (pictured), is Head of the UK Governments Major Projects Authority (MPA) and Head of Profession for Programme Management. The MPA represents a sea change in the oversight of central governments Major Projects at both an individual and a portfolio level and aims to address the findings from the National Audit Office (NAO) report Assurance of High Risk Projects and from the Major Projects Review undertaken last summer. It is a new collaboration between the Cabinet Office, HM Treasury and departments with the fundamental aim of significantly improving the delivery success rate of major projects across central government.

Helen Anthony, a APM member of the Benefits Management SIG had the opportunity of interviewing David on the importance of project ambition and benefits realisation.

Download the full interview.