Debbie Dore announces her decision to leave APM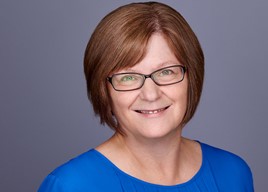 APM chief executive, Debbie Dore, has announced her planned departure from the association.
APM chair, Debbie Lewis, commented:
"We are very sorry indeed to see Debbie leave and she takes with her our best wishes. The Board has accepted her resignation with regret and is hugely grateful to Debbie for her stewardship over the last three years. A stewardship that has seen APM grow into the dynamic chartered body that it is today.
APM has achieved a great deal under her tenure and in particular she has provided excellent leadership during the very challenging times of the coronavirus crisis.
Debbie is now looking to pursue fresh challenges, but she will remain fully committed to APM until her departure in June 2021. The Board has commenced a search for her successor."