DHL and PA Consulting speakers join the myth busting quest

We are proud to confirm three new senior project professionals from DHL and PA Consulting are to join the myth busting speaker line-up at this year's APM Project Management Conference sponsored by 20|20 Business Insight, taking place on Thursday 19th March at Kings Place, London.
Martin Monaghan, senior project and implementation manager at DHL, was the APM Young Project Professional of the Year in 2013. He will be joining Kate Rooke and Andy Cooke, management consultants at PA Consulting, in our quest to dispel some of the most common project management misconceptions, to help increase the likelihood of you successfully delivering your projects.
Martin Monaghan, senior project & implementation manager, DHL Supply Chain
In his presentation, Martin will be dispelling the myth around whether you need to be a subject matter expert in order to be an outstanding project manager. 
Can we wait for the next generation of project managers to become subject matter experts in the supply chain? With the ever increasing speed of change, DHL Supply Chain UK & Ireland believe not. Their project managers require a level of competency in the core disciplines within their business.
These core competencies allow DHL Supply Chain's project managers to challenge and deliver excellence in their projects. Their staff must be a blend of technical, competent and people focused creating a diverse and effective project manager. 
Kate Rooke and Andy Cooke, management consultants at PA Consulting
Kate and Andy will conduct a role play around integrating systems engineering and project management to enable exceptional performance.
Project managers and engineers typically need to work together to achieve outcomes and deliver the benefits expected, however in practise this can be an uncomfortable relationship with the two disciplines often at odds about how to progress the work.  This presentation explores these tensions, and explains how engineers and project managers - through better understanding and using a more unified approach - can move from good to really great delivery performance.
Drinks reception following the APM Conference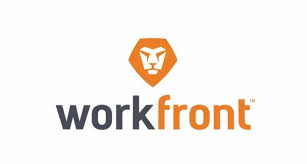 Please join us for a drinks reception, sponsored by Workfront, that will take place immediately following the APM Conference at the Art Gallery of Kings Place. 
This is the perfect opportunity to continue networking with your project management peers. You will also have more time to discover how the latest products and services from the exhibiting organisations can generate a competitive advantage for your business.
Find out more information and to stay up to date with the latest APM Project Management Conference news follow  @APMProjectMgmt on Twitter and search #apmconf