Doosan Babcock demonstrate commitment to operational excellence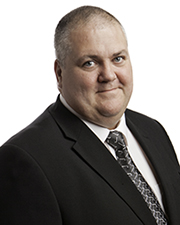 APM is happy to announce that UK-based international engineering specialist Doosan Babcock is delighted to have gained Corporate Accreditation. The certificate is testament to the quality of Doosan Babcocks in-house project management training, and demonstrates its commitment to both people development and operational excellence, as well as its focus on delivering unparalleled service standards to its customers.
Commenting on the achievement, Andy Hunt Doosan Babcocks CEO (pictured right) said: We are committed to ensuring operational excellence across our entire organisation and the cultivation of world-class project management expertise is a core component in achieving that. The APM certification provides significant recognition of our efforts.
Such efforts have involved the setting up of the PMO Academy (PMOA), which supports high-quality APM training and pathways to accreditation, as well as running regular APM framework workshops. The company has also produced the Doosan Babcock Business Absolutes guidebook, to promote a consistent pan-organisational approach to project management, aligned to the companys strategic objectives.
Andy added: Efficient project management offers so much value. It allows us to promote best practice, learn from our mistakes and provides a roadmap for continuous improvement and increased customer satisfaction.
Our ultimate aim is not only to run all of our projects on time and within budget, but to foster an environment for innovation that allows us to keep raising the bar. Our involvement with APM facilitates these efforts, giving us access to specialist tools and recognised methodologies that help us develop our people and promote best practice across the business.

Doosan Babcock is a specialist in the delivery of engineering, aftermarket and upgrade services to the thermal power, nuclear, oil and gas, petrochemical and process sectors, employing around 5,000 people in the UK, Europe and the Middle East. As well as best-in-class technical expertise, an industry-leading project management capability is essential to the companys ability to maintain its leadership position in the international marketplace.
In reflection of its commitment to people development, and its support of APM, Doosan Babcock is proud to be sponsoring the Young Project Professional of the Year Award at the APM Awards 2014.
Thumbnail image: "Doosan Babcock Technology and Engineering building at Renfrew" by Doosan Power Systems - Doosan Power Systems. Licensed under Public domain via Wikimedia Commons