Dounreay's Nuclear Flask Loading Facility Project: A New Delivery Strategy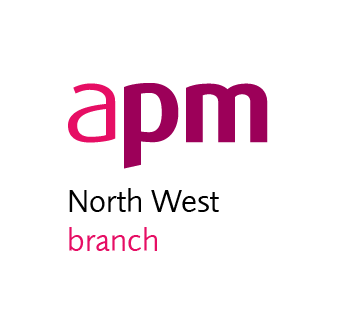 On a Tuesday night in late January 2017, APM members gathered together with members of the ICE, for the next in an ongoing series, of joint events. APM's North West branch had put forward a presentation, that further highlighted potential areas of common interest, with the ICE. So, after an enjoyable buffet and, an opportunity for delegates to get to know one another, those who attended the lecture about the Dounreay Flask Loading project at Liverpool John Moores University, were not disappointed with the first APM North West Branch event of 2017.
The presentation was divided into two parts, the first half covered utilisation and, benefits of BIM, for the design and delivery of a nuclear decommissioning project, with a Client who was not familiar with BIM. This was followed by a review of the project management techniques employed to deliver this project which had a significant change. By also forming an integrated team with the Client, separated by a distance of 550+ miles from most the project delivery team. 
Mike Scully, set the scene and shared how the project team fully engaged with the client team at the outset and, by including client members in regular interactive design reviews, ensuring that as the design evolved, issues were resolved in 'real time'. This integrated team jointly developed a set of revised baseline design parameters at the outset, against which the design was delivered.

The presentation initially looked at how the project was delivered using a BIM (Building Information Model) Level 2 process, whereby the majority of plant design definition was incorporated into one 3D model. This first part of the talk was further covered in depth by Lewis Smeed. The project developed new processes for checking/approving designs and, working with the 3D model, managed the records electronically, which streamlined the design delivery process significantly reducing timescales.

The second part of the presentation focused on the importance of stakeholder engagement, change management, collaboration and conflict management, configuration management, and issues management during this nuclear project. This was to fully meet the client's key drivers and business operation. Methods of working and customer focus were therefore adapted by the project. Thus, upon completion, the Client declared the project one of its most highly successful projects in recent years. It also became apparent that benefits of BIM and their management are not confined within a single silo of this nuclear project, evidenced as the talk soon widened to include: stakeholders, efficiency, change, leadership and performance.

Chris Riley in the second section of the talk, continued the theme of the management of potential conflict situations, which was vital during the 'forming and storming' process as we were redefining the project scope whilst delivering on a fast track basis. Rules of engagement were agreed at the outset to promote an open culture and trust. So, on completion, a 55% Design & Build cost reduction was achieved by the project. Every project milestone was successfully achieved. Significant use of BIM, as trialed on this project, has indicated improvements in efficiencies, potentially providing competitive advantage. The projects final designs were subject to independent review and declared to be of a high standard.

So four Key themes were discussed, which it is believed were important, in the process of successful delivery of this project.

The four key themes covered were:

1. Utilisation of Building Information Modelling (BIM) for a Nuclear Project,
2. Conflict management,
3. Stakeholder management,
4. Change control
BIM models taken from the presentation are below:
The presentation finished with the speakers successfully fielding a series of questions. These included a brief discussion about the practicalities of BIM being used on a nuclear decommissioning project, as well as BIM encouraging innovation and streamlining review processes. Finally, how effective communication is vital to collaboration and ultimately project success. Mike Scully left the presentation feeling it had been well received given the positive feedback from several the evening's delegates.

One of the delegates commented "I found the evening to be useful. I am new to Project Management and was interested to hear about an interesting project and how it was delivered successfully. I was also keen to gain more of an understanding of BIM and the benefits it can provide to a project."
Michael Scully
RPP MAPM and North West committee member
The speakers have kindly made the slides from their talk available and they are below: