Dr Kalle Khknen named Finland's advisor for PM World Journal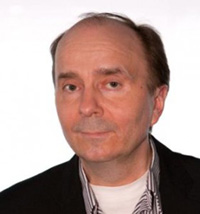 PM World has announced that Dr. Kalle Khknen, professor and researcher at Tampere University of Technology in Finland, has joined the Editorial Advisory Board for the PM World Journal (PMWJ). The PMWJ is a monthly eJournal devoted to the creation of new knowledge and continuous learning related to program and project management.
Dr. Kalle Khknen is professor of construction management and economics at Tampere University of Technology. His former employer was VTT Technical research centre of Finland and holds degrees from two universities. Professor Khknen's background and experience are broad carrying out and supervising research in numerous areas covering also the implementation of research results in companies. Such combination of several scientific disciplines is seen as a specific strength in modern research where top quality results are increasingly achieved in integrative efforts.
Dr. Khknen is closely connected to several universities and has key roles in those with respect to academic teaching, course development and research supervising. Professor Khknen has acted as pre-examiner or opponent for 17 doctoral dissertations in Finland and abroad. He is also coordinator of a global research society CIB working commission W65 Organisation and Management of Construction. Kalle Khknen is also an active member of IPMA as he is editor-in-chief of Project Perspectives periodical and has been chairman of Project Management Association Finland (1998-2000).
Presently his research interests cover new dimensions and novel tools of project management and project-based business including understanding complexity of projects, visual management tools, management paradigms and new organisational solutions.
According to David Pells, PMWJ Managing Editor, Prof Khknen is widely published and respected among the worlds project management academic community. I have known Kalle for nearly twenty years, meeting him periodically at international conferences where he has presented the results of serious research. We are honoured to have him join our advisory team.
Dr. Khknen said: The role of electronic-only publications continues to grow, its an important trend in most fields today.
The PM World Journal is already well respected, even though it is a non-refereed journal and aimed at practicing professionals rather than academic researchers. I look forward to contributing.
Tampere University of Technology (TUT) is Finland's second largest university in engineering sciences. Located in Hervanta, a suburb of Tampere in Southern Finland, the university was established as a subsidiary of Helsinki University of Technology in 1965. It became the Tampere University of Technology in 1972. As a part of Finnish university reform, TUT chose to become one of two Finnish universities operating as foundations in the beginning of 2010. There were 8,800 undergraduate and 1,600 postgraduate students at the University in 2010. TUT also coordinates seven national graduate schools. More than 2,000 people work at the University.
The PM World Journal (PMWJ) is a global online publication produced by PM World in the United States, but created by a virtual team of contributors and editors around the world. Each month, the PMWJ features dozens of articles, papers and stories about projects and project management in different countries and industries. PM World is a virtual organisation reflecting the 21st century reality of a connected world where individuals and organizations worldwide can collaborate for the creation, sharing and application of new knowledge.