Earned value agreement to forge closer collaboration
APM met with the Integrated Program Management Division (IPMD) of the National Defence Industrial Association (NDIA) earlier this year to discuss the reaffirmation and expansion of the Earned Value Equivalence Agreement.
NDIA, the voice of the United States Defence Industry and the direct link to the U.S. Government for Industry, and its IPMD are custodians of the EIA 748 standard for earned value management.
As the largest professional body of its kind in Europe, the award-winning APM are responsible for the UK guidelines of Earned Value Management and also publish the Earned Value Management Handbook.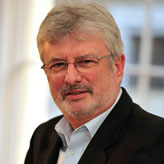 Carol Boser, chair of the NDIA IPMD, and Steve Wake, chairman of APM and long-term champion of earned value (pictured), agreed to create a memorandum of understanding to foster closer collaboration on both sides of the Atlantic.
Steve will be presenting at the NDIA IPMD meeting taking place in Washington, D.C. on April 14th and 15th where he will outline the earned value landscape in the UK.
NDIA IPMD will be attending the Putting down the roots for good governance #eVa20 conference in London between 16th and 17th June with an update on the U.S. position.
These meetings will allow the foundational plans for collaborative work to be laid.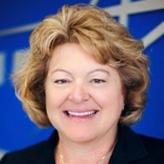 "More and more U.S. industries are conducting business in the UK on both U.S. and UK contracts, and they want to use EVM to manage best performance on their programmes," said Carol Boser. 
"The EVM equivalence agreement allows companies working on projects for both U.S. government agencies and for the UK Ministry of Defence, to have a single EVM process for their business. This means underlying EVM Information Technology systems, training and certification programs, and the overall program operations can be common regardless of the customer. 
"Overall, this leads to more efficient and affordable operations and savings for customers."
Steve Wake said: "This important document reaffirms our joint commitment to earned value as the best way to structure and control the largest most important projects on the planet.
"It also means that anyone taking APM's approved EV qualifications, via APMG, is making a strong investment in their own career against an internationally recognised standard. Qualifications which facilitate entry into the major project delivery communities of our generation."