Economy takes toll on PPM
The UK's economic turbulence is affecting project and programme management practitioners' earnings, aspirations and professional life according to the 2012 Project Management Benchmark Report (PMBR) from Arras People.
2011 provided another tough year for UK PLC with both home-grown and international factors providing a broad set of challenges. Inflation remained well ahead of the Monetary Policy Committees target of 2% hitting a 19 year high of 5.2% in September, whilst unemployment also hit a 17 year high in December at 8.4%.
In the public sector spending remained positive in the first half of 2011 and whilst we have seen the first impacts of the Governments fiscal policy kick in, it is not hard to believe that we have not yet seen the full impact of this policy.
The private sector did manage to create some new jobs during 2011 but confidence remained low and susceptible to external events such as the uncertainties around the Euro and the economies of Greece, Spain and Italy. Meanwhile with rising rents and a drop in consumer spending and confidence, the retail sector was one of the hardest hit in 2011. So it is against a pretty negative backdrop that the survey of 1,232 UK based project and programme management (PPM) practitioners was undertaken, with a carryover of gloom and uncertainty as we move into 2012.
Some of the highlights of the PMBR include:
The number of unemployed PPM practitioners dropped year on year by 5%, though it would appear that self-employment appears to be the driver, not increased employment opportunities.
The anticipated increase in unemployment amongst public sector practitioners anticipated in last year's survey did not materialise during 2011.
58% of respondents working in the public sector are anticipating programme and project management job losses in their organisations during 2012, a figure that reduces to 39% for the private sector; this rise being a worrying 4% increase on last year's response.
The contract market is still tough for many practitioners in both the public and private sectors with day rates and opportunities being squeezed, whilst at the same time increased competition makes it harder to differentiate oneself in the market place.
42% of respondents reported that they and their family unit are worse off than at the same time last year, whilst 9% say they are much better off.
42% of respondents saw no move in their remuneration levels during 2011, whilst a whopping 83% saw their remuneration move by less than inflation.
95% of public sector employees expect to see their salary fall in real terms during 2012.
LinkedIn is the professional networking tool for 92% of our respondents; it is also increasingly becoming a primary channel to the next work opportunity, a change that not all users were aware of nor necessarily approve.
The long hours culture remains a feature of the programme and project management domain with 14% of respondents working on average more than 48 hours per week.
Recruiters and practitioners agree that PPM experience, specifically the ability to show a track record of delivery is No.1 when it comes to candidate selection.
John Thorpe, Managing Director of Arras People, said: "This is our seventh annual survey of the project management profession here in the UK, giving us an unparalleled repository of information to share with our clients and provide insight into what is happening in the market"
"The current UK market is still challenging for many practitioners in both the public and private sectors; we can see clear indications that confidence in the private sector is still low and thus impacting job creation; at the same time it would appear that the full impact of the public sector cuts has yet to bite; overall we have a situation of low confidence, stagnant earnings and the anticipation of further job losses."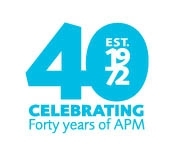 But, it is not all doom and gloom as 2012 appears to the year for celebrations. As APM looks to celebrate its 40th anniversary this year, Arras People are also marking its 10th year in business with a number of prize draws.
The "Ten in Ten" competition, running throughout 2012, will give the project and programme management community an opportunity to win some great prizes every month for ten months.
Look out for a great prize in August where the APM will be giving away two free tickets to the APM Project Management Awards dinner on 1st November 2012 in London. The APM Awards dinner has become the most prestigious night in the professional calendar. To make sure you are in with a chance of joining in with the celebrations at the most glamorous event of the year enter the prize draw by taking part in a very short survey, which opens in August.
You also have the chance to celebrate your own achievements as APM marks its 40th anniversary by building up a snapshot of the profession by creating a collection of photos of projects and programmes from all over the world. Take part in My Project by submitting a photo of your own successful project regardless of its size.
Celebrating success in our profession is something we should all be proud of, no matter how big or small a project may be.