Ethics vital to project success [Video]
Ethics is vital to the success of a project and shouldn't be left to chance.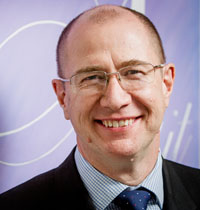 This was the key message from the Nichols Group's senior consultant Alistair Godbold at April's APM Project Management Conference.
Alistair told the audience at the annual event sponsored by 20|20 Business Insight that ethics in project management needs to be managed as it is becoming more and more important. He said: "There is recent legislation and an increase in scandals.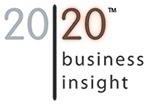 "What we really need are ethically mature project managers. By that, I mean people who understand the theory, the values, have the emotional intelligence to be able to engage with their audience and the language to be able to communicate with their stakeholder community."
For project managers to start introducing ethical practice Alistair believes it starts with researching the theory. "They then need to think about how they might use their language and leadership skills to communicate with their teams and create the right environment for these discussions to take place by setting the boundaries and the rules by which their people operate," he said.
Joining Alistair was Dr Glen Fox, principal psychologist at OPS Ltd, who discussed what psychology could teach us about business ethics and the development of company values.
When setting up a project Dr Fox believes that how project managers conduct their role is just as important as the delivery. "Role model the company values and make sure they are truly aligned with what you want the organisation to stand for," she said.
Project managers should analyse their company values by asking: 'do these reflect who we are and what we want to be?' This will then help project managers to role model the values to their team, the organisation, stakeholders and ultimately to customers.
#apmconf