Flying High with Stephen Carver's The Battle of Britain - leading through uncertain and difficult times.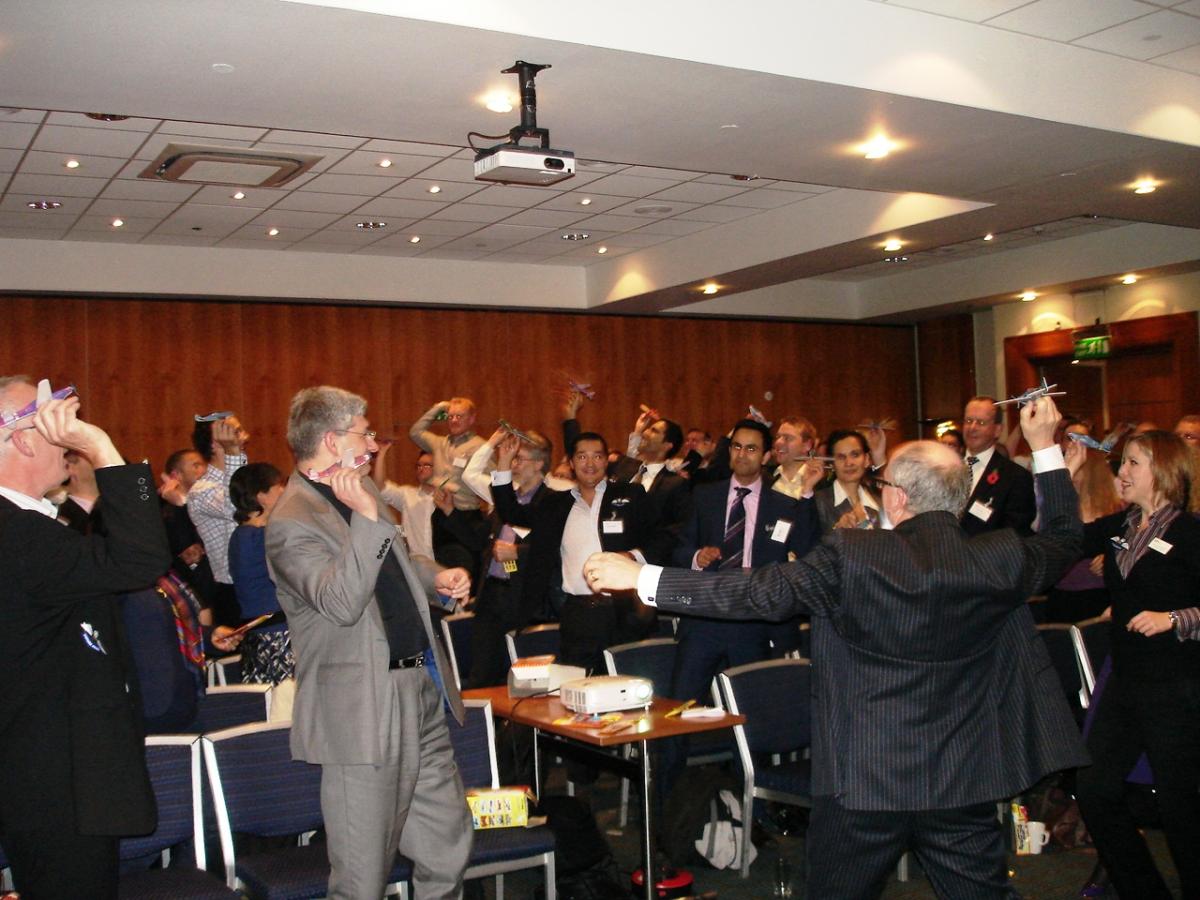 APM London branch members joined Stephen Carver at the Holiday Inn, Regents Park for a fabulous rip-roaring, fast paced and highly entertaining presentation which demonstrated the power of story-telling as a way of conveying information and ensuring it is retained for the future.
Stephen demonstrated how projects and programmes can be managed in different ways to improve risk management approaches. For one of his many themes, he suggested that because of dynamic and complex risk, it is in our interest to make projects and project managers as predictable and boring as possible, using as a comparison the volumes of checklists, the frequency of training, evaluation and assessment required for pilots. He noted that businesses continue to use untrained project managers, questioning why an organisation would choose to put business success in the hands of untrained project managers, while an individual wouldnt put their life in the hands of untrained pilots when travelling to a holiday destination.

Other themes explored were the need for careful planning, continual reflection and assessing for risk at all stages of projects; when things do go awry, the necessity of careful assessment and evaluation before action; and landing the project safely, as opposed to crashing even where the project has a forced end rather than a natural end.  Video clips demonstrating the complexity of air traffic control operations and vivid stories of flight simulators all added to the impact.

Finally, Stephen used the Battle of Britain to illustrate the complex-dynamic project in distinctive ways: changing viewpoints from the traditional to the enemys perspective; the individualistic risk-taking hero vs. the boring, by-the-book team player; open communication as opposed to silo mentality; challenging and changing the rules when things are demonstrably wrong, and avoiding following blindly the usual path.

Stephens reputation goes before him and often attracts comments such as best APM event I have attended, great analogy to get the message across about the value of PMs to an organisation, one of the most entertaining presentations I've heard.
To see Stephens presentation please click on the link below.