From here to where: Progressing your career in STEM areas, 2nd March 2016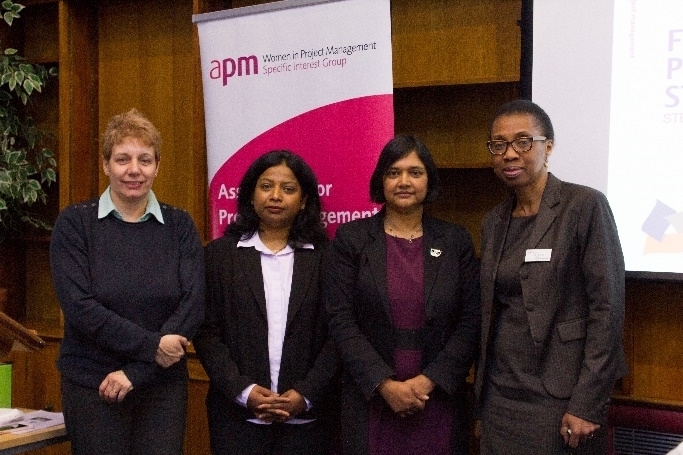 "From here to where: Progressing your career in STEM areas" event was a collaboration between University of Wolverhampton and the Women in Project Management (WIPM) SIG. Sponsored by the University, it was held at their Wolverhampton campus on 2nd March, a few days in advance of International Women's Day 2016.
Dr Teri Okoro, Women in Project Management SIG Chair and Dr Subashini Suresh, Athena SWAN Champion and Reader in the University of Wolverhampton hosted the event. Professor Nazira Karodia (Head, Faculty of Science and Engineering) opened the proceedings and Karen Bill (Athena SWAN Project Director and Chair of the Women in Research Group) followed discussing the University's progress with its STEMM (Science, Technology, Engineering, Maths and Medicine) initiative, which encourages and recognises career progression in higher education and research.
The event covered the following topics:
Assessing your current career context.
Understanding why hard work and meeting performance targets are not enough for career progression. Identifying why and how to use others to help your career progression.
Exploring tools and techniques to help you be smarter in the management of your career.
Developing a considered approach to career progression.
The first session presented by Dr Teri Okoro introduced the attendees to the WIPM SIG and then went on to outline how to evaluate and take responsibility for planning your career through the following topics: Career strategies for you to reach the top level of your career; what success means to you; the importance of being visible at work as well as outside the work environment; the importance of networking in your professional development and "The seven step action plan", steps to guide aspiring project managers to progress in Project Management. Statistics on the representation of women in Project management were shared along with statistics on how female PMs are perceived by others and by themselves.
In the second session, Dr Subashini Suresh discussed her career progression route in the construction industry. She briefly explained her early years in the field, the steps she took to be where she is presently and her achievements along her career. Advice on how to achieve your career goals concluded this session.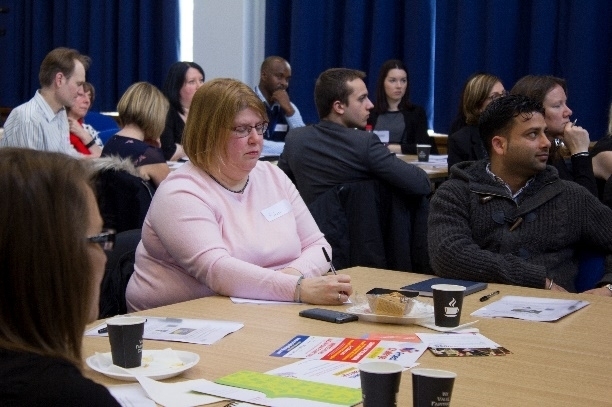 Nearly 30 delegates attended the event, both women and men from different companies as well as students from the University of Wolverhampton. There was opportunity to network and excellent delegate participation through questions raised, opinions given and comments made.
Delegate feedback on the event was positive including noting it was - interesting, informative and motivational. One delegate stated "I loved the encouragement given from the hosts especially to women that are trying to succeed in the fields where men tend to be the majority".
Teri Okoro
Women in Project Management SIG Chair