Gamification: fad or phenomenon?
Gamification has the potential to revolutionise the way people see work, and how they interact with one another within the workplace. Whilst its critics may suggest gamification is trivial, a manipulative tool of control, or even just a diversion away from the real work, there are clear advantages of Gamifying the workplace for employees, and by extension, project managers. And no, we are not talking about 'Call of Duty-Managers' or 'World of War-projects', but your average industry project.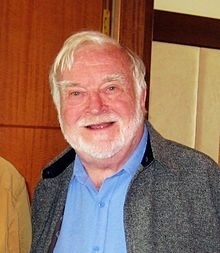 Gamification is the concept of employing game mechanics (such as badges, leader boards and other forms of feedback) to non-game activities such as recruitment, training and health and wellness. Gamification transfers the positive mechanisms present in games onto daily mundane work tasks, offering a much more fun, dynamic approach to the working environment. So for all those, who spent teenage years in a basement wearing away your thumbs on video game controllers, listen up, as it turns out that many of those skills you learnt so long ago are transferable to the working environment. In fact, Gamification expert Mihaly Csikszentmihalyi (pictured right), former head of psychology at University of Chicago, suggests that "Mowing the lawn or waiting in a dentist's office can become enjoyable provided one restructures the activity by providing goals [and] rules". Thus, gamification restructures a typically boring task into something fun, competitive and engaging. Research conducted by technology analyst firm Gartner identified four principle means of driving employee engagement through the use of gamified techniques:

• Acceleration of feedback cycles which maintains engagement
• Use of clear goals and rules of play
• Ability to allow players feel empowered to achieve goals
• Building up of narratives that engages players to participate and achieve the goals of the activity

If used in a positive way, gamification can encourage people's psychological desires for competition, drive them to engage and participate in a community structure, and increase workplace morale and productivity. JP Rangaswami, Chief Scientist at salesforce.com, notes that "Gamification is shaping the future of work. It is a great way to motivate and engage the new generation of knowledge workers". Gamification offers constant feedback, well defined rules and systems, clear goals, and constant progress updates and rewards.

However, Jane McGonigal Director of Game Research & Development at Future, warns that "If you use the power of games to give people an opportunity to do something they want to do, then you're doing good. If you're using the power of games to get people to do something you want them to do, then you're doing evil". If the intentions of the employer are to improve work through gamification, then this can be deemed ethical.

The statistics show that there is a potent demand for gamified entertainment. Research by Gartner suggests that by 2014 more than 70 per cent of global organisations will have at least one 'gamified' application. By 2015, the research shows that 50% of Global 2000 organisations that manage innovation processes will have gamified those processes. Furthermore, M2 Research speculates that the gamification platform service industry will reach $1.6 billion by 2015.

Indeed video gaming consumes millions of hours of people's time. With 3 billion hours a week spent by people worldwide engaged in gaming, it is not surprising the global videogame industry is worth around $74 billion. (£50 billion) A survey called 'Gaming Britain' published last year by the Internet Advertising Bureau, said that 82 per cent of Britons between 8 and 65 play video games regularly. When Call of Duty: Modern Warfare 3 was launched last year it made $400 million in its first 24 hours on sale. This suggests that video games are not just preserved for the geeks who sit at their PC's all day, as such stereotypes would suggest, but instead video gaming is widely popular with a large proportion of people worldwide. Thus, if we could bring work and pleasure together through gamification then surely there is potential to unlock hidden productivity within the workplace.

In terms of psychology, gamification draws upon two well-known concepts. - Maslow's hierarchy of needs and the feedback loop. Maslow's Hierarchy of Needs shows that humans have a number of needs they aim to fulfil within their lives: physiological (basic needs), safety (health, security), Belonging (love, family, friendship, social cohesion), esteem (confidence, achievement, respect) and self-actualisation. Game mechanics can be used to promote the top three levels of the hierarchy. Through a workforce within a workplace playing the same game social cohesion is encouraged, and a community is enforced. Additionally, using small rewards and feedback helps to promote self-esteem, and feelings of achievement, whilst the fulfilment of problem solving addresses the level of self-actualisation.

The feedback loop uses the idea that a person's actions are motivated by the information they take in, their understanding of their behavioural choices and the consequences, and relevance of these choices. In a basic reputation context, by gaining coins and losing lives their progress is obviously charted in real time. However, to apply this to a weight loss perspective, a person may be informed of their Body Mass Index (BMI). If the person does not understand the relevance of this to their health, they are unlikely to act upon it. If a person does not understand their choice of actions to change this, they will not do so. But if all these pieces of information come together the person acts and the cycle is improved, this can be employed in a project context as well.
A number of authors have hypothesised gamification aims to activate the brain's natural reward system through the release of a chemical known as dopamine. Dopamine has been linked to circuits within the brain responsible for both pleasure and motivation. When dopamine is released within the brain this gives the person a feeling of satisfaction and happiness. At an extreme this is the system that can produce euphoria in drug taking, and it is also the system which can become maladaptive in addictive behaviour. Raph Koster argued that "Fun from games arises out of mastery. It arises out of comprehension. It is the act of solving puzzles that makes games fun. With games, learning is the drug". By tapping into this system and rewarding the person, this activation should then fuel the motivation to continue the endeavour and reinforce the process.

As project professionals we all understand the necessity to make every hour count towards successful delivery. Yet a 2011 Gallup poll suggests that $300 billion is lost every year in the US due to substandard employee productivity. As our American cousins have a higher per capita productivity than the UK, there is clearly a case for project managers to embrace gamification in order to improve earned value. There are several specific attributes of gamification that make it useful to project managers: Through the act of making work fun, Gamification can help to reduce employee attrition rates by improving employee perception of the environment you provide, in turn reducing the need to train new staff or employ costly contractors. It can also make it easier to recruit high quality talent to fill emerging needs through the positive publicity this provides.

Not only does gamification improve retention of invaluable organisation or project knowledge through reduced attrition, it can also promote the creation and sustenance of Organisation or project knowledge 'wikis', knowledge portals and ideas databases with increased contributions resulting from improved team engagement and competitive knowledge ranking systems (often seen in enthusiast online forums today).

The use of feedback mechanisms, such as leader boards, allows the creation of a potent dashboard from which a project manager can gauge the health of a project. As well as allowing the day to day monitoring which is essential in ensuring on time delivery, through gamification, processes can be visually represented and improved by managers and team members alike, with leader boards in turn highlighting and rewarding the innovative thinkers.

The act of allowing employees to create profiles for their gamified activities enables the project manager to identify team members with skillsets that satisfy a particular need within a project, once again reducing the costs associated with recruitment and HR selection. Indeed at an organisational level, profiles can be used to source an employee within the organisation with a perfect competency fit for any given project.

Whilst embracing this new and exciting concept, it is important to note that gamification should not be seen as a one size fits all remedy to all project problems, it should be seen as part of the project managers 'toolkit' and combined with other process innovations to enable the most effective means of successful delivery. Likewise, gamification should not be forced upon a workforce without first gauging the level of buy in amongst individual employees, as managers run the risk of disenfranchising certain segments of a project team if their considerations are not taken into account.

In summary, gamification as a concept within business is still in its infancy, but with the energy surrounding its adoption it seems inevitable that in the long term we will all be swept up by this fast growing phenomenon. To some it must seem like just another business fad, but who could deny that to make work fun is a laudable aspiration? Gamification must be done in a way, which respects and enhances individuals' happiness within a working environment, whilst contributing to the successful project delivery. Yet, if Gamification is to achieve a fun and competitive edge at work, who will argue? I certainly would rather be earning gold stars and racing my colleagues across virtual levels, than filling out an audit checklist with no kudos to show at the end of the day. With technology coming out of our ears on a daily basis, and the video gaming industry booming, it is unsurprising the world of work is due a complete makeover. And at least it sounds like a lot of fun! I bet you are now wishing you had spent a few more hours as a teenager practising your gaming techniques. I would download Angry Birds on your smart phone for some extra training.

Richard Holland, Thales