Government fund safeguards jobs through series of projects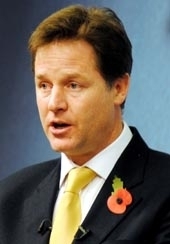 The Regional Growth Fund (RGF) established in 2010 by the Deputy Prime Minister has created and safeguarded 100,000 jobs across England through a series of over 400 projects and programmes, according to the Government.
The Fund has now supported 8,000 companies to grow and thrive distributing more than £1 billion across the country.
For the first time, the Deputy Prime Minister is confirming the total number of projects and programmes that are underway thanks to the Fund. To date, there are:
94 projects and programmes underway in the North East
73 in the North West
48 in Yorkshire and Humber
28 in the South East and London
36 in the South West
61 in the West Midlands
11 in the East
25 in the East Midlands
a further 25 that are nationwide in scope.
The selected bids for RGF Round Six will be unveiled in 2015.
To boost manufacturing and engineering industries and encourage job creation outside of London, the RGF has supported companies across multiple sectors. From pioneers in tidal turbines in Bristol, to a laboratory developing new drugs for cancer and resistant bacteria in Cheshire, bed manufacturers in Leeds and Liverpool food wholesalers, funding has gone to a wide range of businesses up and down the country.
Deputy Prime Minister Nick Clegg said: "It is great news that the Regional Growth Fund has now reached the landmark of supporting its 8,000th company. This innovative fund is helping companies to invest, expand and to create sustainable jobs in the local community.
"Rebalancing the economy and boosting regional growth has been a top priority for me in Government. It is a key part of building a stronger economy and fairer society. The success of the Regional Growth Fund is a shining example of how government can help regional businesses realise their own goals and plan for a prosperous future."
Alongside awards made directly to larger businesses, the RGF has also supported many small and medium-size businesses. Local partners such as Chambers of Commerce, Universities and Local Enterprise Partnerships have been running programmes to target support to those smaller businesses with most potential in their local areas.
The £3.2 billion Regional Growth Fund (RGF) supports eligible projects and programmes that are also raising private sector investment to create economic growth and lasting employment. Selected bidders must draw down their grants between 2011 and 2017.
Rounds 1 to 5 of the RGF have supported 430 projects and programmes across England – allocating £2.9 billion of government support. It is predicted this to deliver 573,000 jobs and £16 billion of private investment between now and the mid-2020s.
Image: By Chatham House [CC BY 2.0], via Wikimedia Commons