Government IT project criticised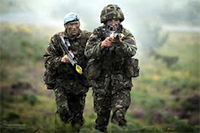 A failed government IT project has led to the loss of 6.7m in taxpayers money with critics now saying that major projects are being abandoned.

The BBC reports that the Ministry of Defence (MoD) had to write off the figure following the failure of an online recruitment system, which cost the government 1m a month while a replacement system was being developed.

The Recruitment Partnering Project, part of a 1.3bn scheme aimed at streamlining the recruitment process to enable the army to employ personnel online is nearly two years behind schedule and is not expected to go live until at least April 2015.

Defence secretary Philip Hammond told MPs that the problems had been caused by a decision to modify the armys existing online recruitment system rather than build a new one.

Vernon Coaker, Labours shadow defence secretary, accused the government of abandoning projects.

He said: Millions of pounds are being wasted, major projects are being abandoned and the government is failing to get its reforms to procurement and the Armed Forces off the ground.

There is a worrying shortfall in the required levels of trained personnel to fulfil critical operational requirements.

However, Mr Hammond, while admitting there were problems with the IT in place, said the previous government first signed the contract with outsourcing firm Capita in 2008, which is running the project, adding that the current government is trying to put an end to the ongoing expenditure.

The failed project comes on the back of a National Audit Office report, published in December, which concluded that the challenges of delivering government projects are compounded by endemic over-optimism of major projects undermining its potential to succeed.