Government responds to Universal Credit 'hampering' claims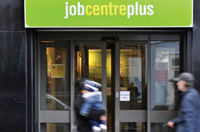 The Government has responded to claims it has been 'hampering' a Commons committee scrutiny of the Universal Credit welfare policy.
In the Work and Pensions committee's latest report the cross-party committee said there remained 'worrying uncertainty' over the computer systems being developed to implement the reforms.
Universal Credit will replace six benefits, including jobseeker's allowance, income support, child tax credit and housing benefit.
The Government has countered claims by saying it had given regular updates to MPs and plans were being put together in a 'slow, controlled and safe' fashion.
According to statistics released by the Department for Work and pensions, a total of 5,250 people started on universal credit between April 2013 and January 2014.
Of the 5,250 starts, 3,690 were men and 1,550 were women. The majority of new claims, 3,370, were made by people under 25.
Universal credit was launched as a pathfinder in Ashton-under-Lyne, Oldham, Warrington, and Wigan in April 2013.
Six further sites rolled out between October and spring 2014.
The Work and Pensions report said: "It is concerning that it took so long for the government to acknowledge openly that there were problems with Universal Credit IT. The government has hampered the committee's scrutiny of Universal Credit implementation by not providing accurate, timely and detailed information.
"It is not acceptable for the government only to provide information about major policy changes when forced to do so by the imminent prospect of being held to account in a public evidence session."
A spokesman for the Department for Work and Pensions told the BBC: "Universal Credit and its IT systems are very clearly working well, with claimants receiving the new benefit and moving into work.
"We deliberately started in a slow, controlled and safe way, which the committee itself has long recommended, so we can expand Universal Credit securely to more people.
"Universal Credit is on track and we will start expanding it to other Jobcentres from this summer."
Related stories:
Photo: J J Ellison, CC BY-SA 3.0, via Wikimedia Commons