Highways Agency demonstrate commitment to professionalism
APM is pleased to announce that the Highways Agency has gained Corporate Accreditation for its 'Highways Agency Project and Programme Delivery (PPD) Community'.

This demonstrates their commitment to project and programme management and to developing it's people in line with their business strategy and Transformation Journey to becoming a government-owned company in 2015.

Highways Agency recognises the many benefits corporate accreditation offers including, professional recognition, assurance to stakeholders and customers, and the opportunity to share best practice with colleagues and the wider community. This process has already started with the introduction of a competency assessment tool (CAT) to establish current capability and future training requirements.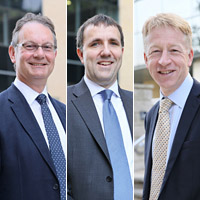 Chief executive Graham Dalton said: "I am delighted that the Agency has gained APM Corporate Accreditation for its Project and Programme Delivery community professional development scheme.

"The Agency now joins an elite group of major organisations to achieve such accreditation. This external validation demonstrates the importance we place on project management to deliver our work efficiently and effectively."

Stephen Dauncey, business and finance services director and senior responsible owner for the Transformation Journey, said: "We are striving to have the Agency recognised as a high-performing organisation.
"This accreditation demonstrates to our customers, suppliers and employees that we are committed to the highest standards of project management professionalism."

Peter Adams, major projects director and owner of the Identity and Image theme, said: "It is great to have external recognition of the steps we are taking to improve our project and programme management capability. With a tripling of our budget over the next few years, these skills will be vital if we are to continue to deliver our projects successfully."