HMRC Academy formally accredited by APM

APM has formally accredited the Programme Delivery Leadership Academy (PDLA) as a development programme for already experienced programme and project managers to develop their leadership capabilities.
Developed by Insynergi® on behalf of HMRC, this programme has now been running for almost four years and has been delivered to over 200 of the most senior programme leaders across central government departments including HMRC, Department for Work and Pensions, the Home Office, UK Borders Agency, Office of National Statistics, the Foreign Office, Department of Health and the Ministry of Defence.
The inspiration came from the HMRC Head of Project Management Profession who realised that learning in project management seemed to end with a practitioner certificate when in fact many of the recipients were not yet practitioners.  While this knowledge-based learning was a good place to start, developing real leadership competence in this area was the real goal. "Once we had established project management as a core profession, it became apparent that we needed a development programme to enhance our delivery capabilities and reduce the risk of failure when investing tax-payers money." said Sharron Packwood, head of professional development, HMRC.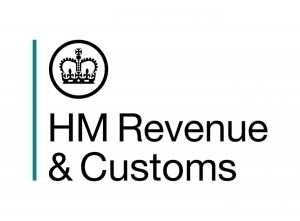 In the meantime, while working with the leaders of multi-million pound change programmes and projects, it had become very clear that a PRINCE2® certificate wasn't quite enough to inspire the confidence of programme sponsors.
Reflecting on this we concluded that while in the early days of working in project management, a knowledge of process is important, over time we all come to realise that it is people and their relationships that make all the difference.  If you can engage well with the people you have to work with whether they are more senior, along-side you or within your teams then you can achieve so much more.  
Eddie Kilkelly, managing director at Insynergi, commented: "Training in project management process and techniques is pretty well catered for but this largely provides entry level knowledge and left a gaping void for those PPM leaders looking to develop their capabilities further when leading a significant transformational change."  
"Personal development for programme and project leaders creates a perfect storm. There is always a deadline, a milestone, a risk and an issue to deal with and project delivery will always be prioritised over CPD. What was needed was a managed programme and a commitment from the individual to participate fully," Kilkelly added.
The Programme Delivery Leadership Academy (PDLA) is a dramatically different learning experience for project and programme specialists.  It combines competency assessment and personal insight, personal one-to-one coaching, group action learning, short focused workshops and peer networking and accountability.  
Set always in a programme and project context and specifically tailored to the individual and organisation core subjects covered include:
•    Personal resilience techniques to help you to move forward when the going gets tough.
•    Self-awareness – understanding the impact you have on your relationships with stakeholders, teams and suppliers and their overall performance.
•    Leading high-performing teams to inspire confidence when delivering success.
•    Leading in a commercial environment to engage with, negotiate and manage commercial supplier relationships.
•    Stakeholder engagement – aligning your champions to a common purpose and avoiding the potential for distraction.
•    Change management – to ensure that your customer comes with you on the journey and is accelerated across the chasm that change can create.
•    Strategic thinking – raising your perspective from pure product delivery to identify the external challenges that we have yet to face.
Offered at two levels: Foundation for aspiring leaders and Academy for existing professionals, the PDLA offers a clear progression for senior leaders of change initiatives.
This leads in turn to a professional community which is well connected, recognised as a core capability both internally and externally and inspires confidence for your leaders, your employees and your customers.
In addition, this programme provides a follow on programme to prepare programme leaders to be recognised as an APM Registered Project Professional (RPP) which is arguably the highest accolade in project management today.
"HMRC has a strong track record for investing in PPM capabilities and successfully delivering change programmes.  So it is encouraging to receive this external accreditation of PDLA as those leadership skills will be critical in delivering our ambitious transformation programme." concluded Mike Shipp, Head of PPM Profession at HMRC.
More information on the course can be found at Insynergi®'s homepage