Honorary Fellows awarded for developing capability in profession
Recognition will be awarded to two senior figures for driving forward project management capability in the transport and nuclear sectors.

Philip Isgar and Geoff Lowe will be named as APM Honorary Fellows at this years APM Project Management Awards on 3rd November at evening ceremony in London.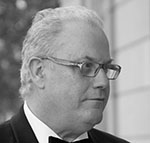 During the last 20 years Philip has made a tremendous contribution to the project management profession both through his professional career and his work with various institutions.

He has worked as project director for Railtrack in the Major Projects Division where he led a team of over 1,000 staff in moving the project management environment across from British Rail.

Philip has worked on the development of the APM Body of Knowledge and NVQs in project management, for which he received awards for his efforts.

Recently, Philip completed a three year tenure as a member of the board of the Major Projects Association and was chair of its programme committee. During his 25 year association with MPA Philip has been involved with numerous successful events and has an impressive list of papers, presentations and publications to his name.

In addition to being an external advisor to the Masters course in infrastructure at Lancaster University Philip has represented Institute of Civil Engineers (ICE) and the Institution of Structural Engineers (IStructE) on many committees whilst supporting the Construction Industry Council.

With a professional career spanning four decades within the nuclear and infrastructure sectors Philip is currently in developing a BIM and Data Management Strategy with the Cabinet Office, BIS and DECC.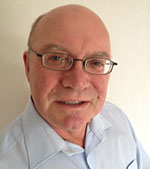 Another ambassador for driving forward the capability of project management in the nuclear industry is Geoff Lowe.

As a member of the leadership team for British Nuclear Fuels Ltd Geoff set the standards and processes within the Sellafield site, helping the organisation to develop their project management capability and community of project professionals.

The Sellafield site alone spends approximately 1.7bn a year and so his influence on capability development has had a major influence on the outcome of projects.

As well as a a long-time supporter of the profession Geoff has devoted a lot of his time to APM. He has served as a board member of APM and has also sat on the Audit, Risk and Strategic Policy Committees. During this time Geoff was closely involved in the creation of APMs Strategy 2020.

He is a long-time member of the APM North West Branch and has acted an ambassador to ICE to ensure that synergies between the two organisations were maximised.

Geoff is currently the managing director of Chartwells Consulting, which offers project and strategic consultancy to a wide range of clients.