IPMA Young Crew leader to represent PM World Journal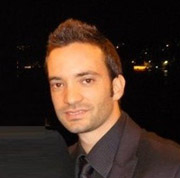 PM World has announced that Luca Cavone has been appointed an International Correspondent for the organisation in Italy. Luca is a well-known and active leader of IPMA Young Crew, at both the Italian national level and worldwide.
Luca Cavone is a consultant at JMAC Europe, the Consulting firm of the Japan Management Association. He is mainly focused to support companies in innovation management and product development projects typical of R&D and marketing areas, with an interdisciplinary background of the business processes. In JMAC Luca follows also the study and development of project management methodologies based on the application of Lean Thinking approach. Before joining JMAC he worked several years in the aerospace industry.
Since 2009 Luca has been actively involved with the International Project Management Association (IPMA); at that time he was between the founders of the Young Crew Italy and was appointed as first chairman. In 2011 he left the position to join the Young Crew Management Board, where hes currently head of membership and responsible for the Young Project Manager of the Year award. Since 2010 Luca is also a member of the executive board of IPMA Italy.
PMWJ Managing Editor David Pells said: We are very happy to have Luca join our international correspondents team. His views as a young project manager will help us be more responsive to the needs and interests of other young professionals. He also brings a direct link to the IPMA Young Crew network of young professional leaders around the world, which will be great.
Luca Cavone stated: I have followed the PM World Journal for many months and am now excited to join their international team. I see this as a positive career opportunity and look forward to contributing to the journal, meeting the other correspondents and continuing my professional growth. It should also be fun.
---
The PM World Journal (PMWJ) is a global online publication produced by PM World in the United States, but created by a virtual team of contributors and editors around the world. Each month, the PMWJ features dozens of articles, papers and stories about projects and project management in different countries and industries. PM World is a virtual organization reflecting the 21st century reality of a connected world where individuals and organizations worldwide can collaborate for the creation, sharing and application of new knowledge.