IT company advocates professionalism
The APM is very happy to announce that Steria has recently gained APM Corporate Accreditation. For this IT enabled business services company, this achievement reinforces their commitment to the project management profession, and to their project managers, and sets a clear benchmark for other IT enabled business services companies both in the UK and internationally.

Steria is a trusted transformation partner for private and public sector organisations across the globe and by combining in-depth understanding of clients' businesses, with expertise in IT and business process outsourcing, they take on clients' challenges to develop innovative solutions. Steria believes that gaining Corporate Accreditation sends a strong message to its staff and clients about its commitment to professionalism across their business.
When asked what gaining APM Corporate Accreditation meant to Steria, three of Sterias employees gave their views: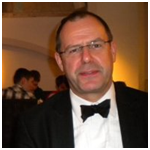 Ian Holyhead, the head of the project management community in Steria said, Achieving APM Accreditation is recognition of some of the investment that we make into the development of our people and a clear statement of their abilities and professionalism. The whole ethos of our development programme was around assessing and developing the project managers so they could fulfil their potential as project managers and give our clients a service that is best in class.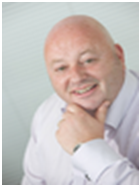 David Green, Head of Service Lines, Steria said, I recognise the critical importance of the project manager role; they not only have to successfully run the projects they are responsible for, but they are also the professional face of Steria. We now have the ability to provide each individual with stimulus to pursue targeted learning and development, whilst enabling wider career opportunities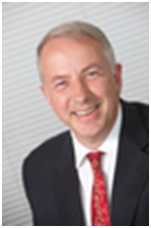 Gavin Chapman, Steria COO added, At Steria, we strive to deliver the best possible service and experience to our clients.  APM Corporate Accreditation demonstrates our commitment to professionalism and offers them reassurance that we meet and exceed the highest possible project management standards.  The assessment programme we run within Steria gives our clients confidence in our ability to attract and retain the best project management talent, as well as demonstrating our dedication in developing project professionals.