Leading engineering consultancy achieves APM Corporate Accreditation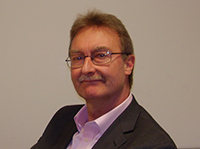 APM are pleased to announce that Amec Foster Wheeler, a leading engineering, project management and consultancy company, have achieved APM Corporate Accreditation for its project manager professional development programme.  
To ensure that there is consistency across the Amec Foster Wheeler business, employees are given the opportunity to develop themselves and achieve APM qualifications such as Introductory Certificate: The APM Project Fundamentals Qualification, APMP: The APM Project Management Qualification and the APM Practitioner Qualification. Competencies for technical project management are a synergy between the APM and Amec Foster Wheeler competencies, as well as the Amec Foster Wheeler core behavioural competencies. This helps to ensure that individuals can receive the development they need in line with the requirements of the business. 
APM Corporate Accreditation means that there is consistency in approach across the Amec Foster Wheeler business. Those working for Amec Foster Wheeler have access to the Amec Foster Wheeler Academy and this helps to attract, develop and retain the best talent and provide clear structure for personal growth and career development. 
When asked what APM Corporate Accreditation meant to them, Adrian Fenton, head of project management function, Clean Energy Europe said:
"APM accreditation is an achievement that Amec Foster Wheeler is extremely proud of. The Amec Foster Wheeler Project Management career path and associated competencies are aligned to APM attributes in 2008. We developed the Amec Foster Wheeler Academy in 2009, and have been adding a range of programmes and developmental steps since then.
Most importantly, our key account customers also recognise the importance of project management accreditations, and this independent assessment by APM shows that we truly are above the industry benchmark for project management skills development.
This is also extremely important to us in times when the company is growing and we want to attract the best people."