Members benefit from book discounts
APM members can now claim exclusive discounts on a range of project management and management titles.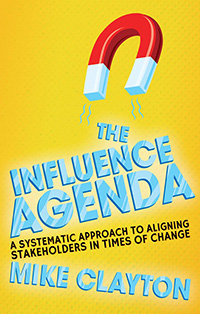 The pilot agreement with leading publishers Gower and Palgrave Macmillan will see discounts of up to 30% on a range of titles including Advances in Project Management, edited by Professor Darren Dalcher, and From Complexity to Simplicity by Simon Collinson and Melvin Jay.

Details of the discounts, and the code to access them, can be found in the APM members area.

The partnership will also provide a regular platform for authors to blog about their new releases.

Mike Clayton, author of The Influence Agenda, said: As a project manager, I know how important it is for us to keep reading and keep learning. Project managers are the right audience for many of my books, and APM serves the community extremely well, so this is a great collaboration.

He added: "The APM blog is a fabulous source of inspiration for both new and experienced project managers. I am looking forward to contributing to it with developments of ideas in my books.

Mike is set to publish a series of blogs on stakeholder management. Read his first blog; 'The mother of all stakeholders'.

This exclusive discount also applies to previous author-bloggers, including Phil Driver, So what exactly is strategy and does it differ from tactics and operations? and Sharon De Mascia, Are some project managers more psychologically equipped for success than others?