Mentoring programme for oil and gas project managers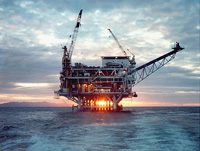 The ECITB Offshore Industry Project Management Steering Group has developed a project management specific mentoring programme for individuals working within the oil and gas sector.
If you are interested in developing or enhancing your skills within project management or project controls and live in the Aberdeen and Invergorden area then you could be an ideal candidate for the oil and gas project management mentoring programme.
The ECITB is seeking 10 candidates who will each be assigned an ECITB recognised industry mentor with a wealth of knowledge and experience to share.
After undertaking a self-assessment, each candidate will set objectives and an action plan with their mentor who will regularly review progress, before a post-programme assessment.
Kick start your career in project management within the oil and gas sector and apply before 22nd August 2014.
Image: "PlatformHolly" by employee of the U.S. government: public domain - U.S. Department of Energy. Licensed under Public domain via Wikimedia Commons.