MOD and Turner & Townsend's winning formula [Video]
Learning from best practice is common place in our profession. And who best to pass on their lessons learned than those identified as working on the most successful projects and programmes of the year? The Association for Project Management (APM) have interviewed two 2011 APM Award winners to get an insight into their winning formula and share the intricacies of their project or programme that made them such a success. Along with interviews with the Ministry of Defence (MOD) and Turner & Townsend you can see highlights from the most prestigious night in the profession's calendar, which was hosted by award-winning journalist and TV presenter Angela Rippon.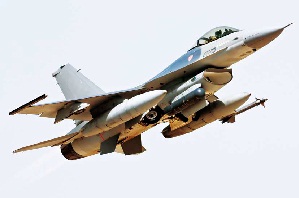 APM caught up with Lt Col Martin Sturgeon (pictured right with Becks Buckingham), and Maj Gen George Norton CBE from the Ministry of Defence to delve deeper into the challenges of their Afghan National Security Forces transformation program in South West Afghanistan, which won Programme of the Year. Maj Gen George Norton CBE, who puts the program's objective into context, said: "It was only really by introducing programme management techniques that we could provide the stepping stones, the handrails, the objectives and the clarity that everybody needed in order to get it from A to B in a coherent manner."
Lt Col Martin Sturgeon, who programme managed its implementation, identifies the unique challenges faced while giving his advice on how future entrants could increase their chances of success.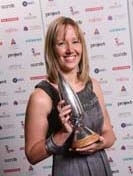 APM also visited the two communities of Sowerby Bridge and Brighouse to find out from Sarah Bacsich why the leisure centres built by Turner and Townsend won Community Project of the Year. Sarah (pictured left), who was project manager from the consultancy firm, worked very closely with her stakeholders and especially with her client. Duncan Brundell, projects and assets manager from Calderdale Council, is very pleased with the two leisure centres. He said: "Both communities have benefited greatly from these new facilities. A healthy and happy community has measurable benefits."
Sarah goes on to explain more about the project and gives her own golden nugget of advice for those wishing to enter the APM Awards in 2012.
If you would like to submit an entry for the APM Awards 2012 then the call for entries will open in the spring. If you want to hear more about the APM Awards then please ask to be placed on the mailing list by contacting APM.