New Wear Crossing site visit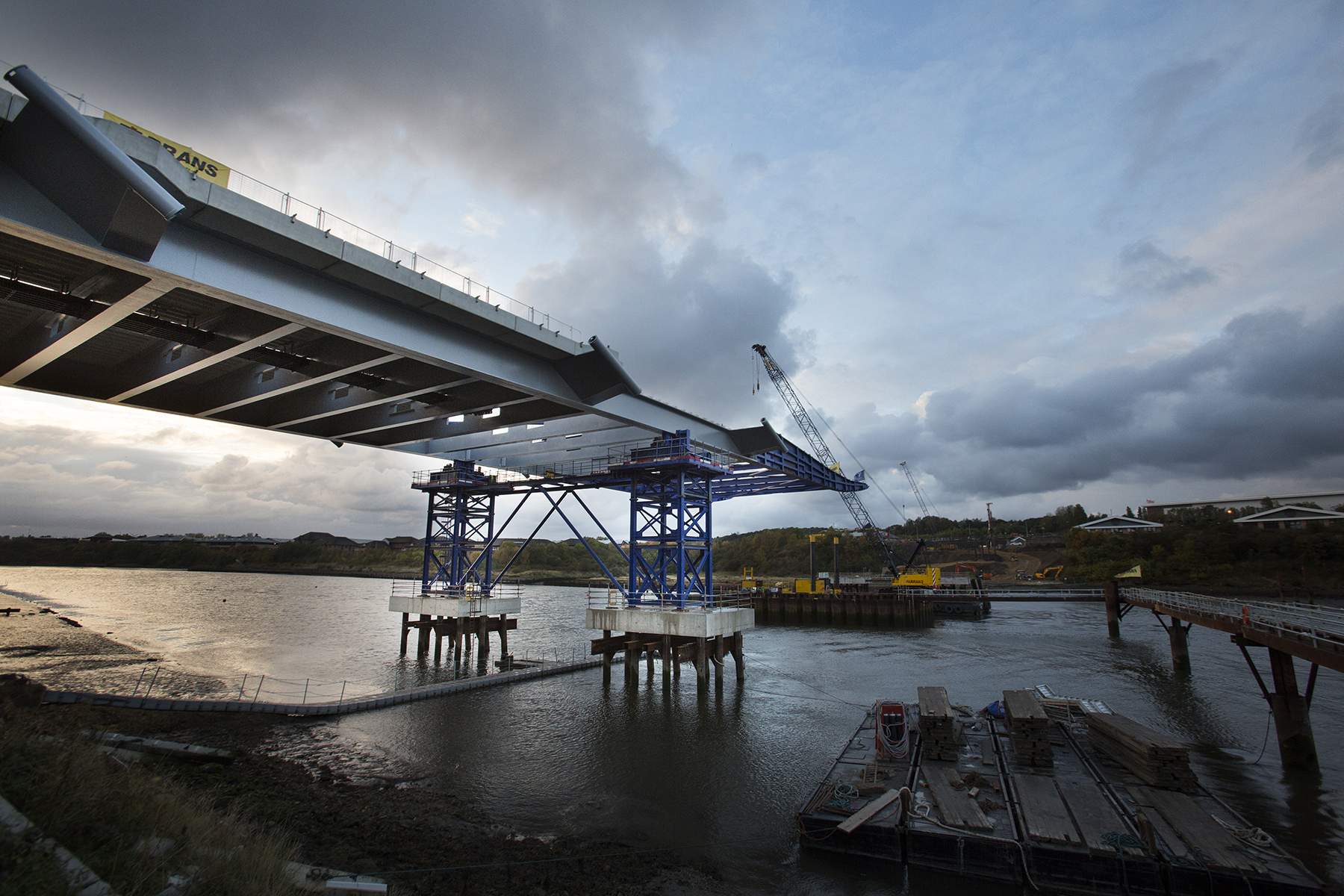 The New Wear Crossing Visit took place on 29 September at 6pm and was hosted by Faithful Gould Associate Director Duncan Ross Russell, with support from the Stephen McCaffrey, Project Director of FVB joint venture, formed by Farrans Construction and Victor Buyck Steel Construction. The visit was to the southern banks of the Wear where the majority of construction and engineering seemed to be taking place.
On arrival and with the impeding autumn sunset looming, attendees were quickly gathered and given a safety brief by Stephen and then instructed to don safety clothing for a tour of the site. The group was split up into manageable numbers of about five to each guide and taken around the impressive area in staggered formation. The visitors were shown the routes of the new roads, the platforms for the construction of the new bridge and the foundations for the various bridge supports.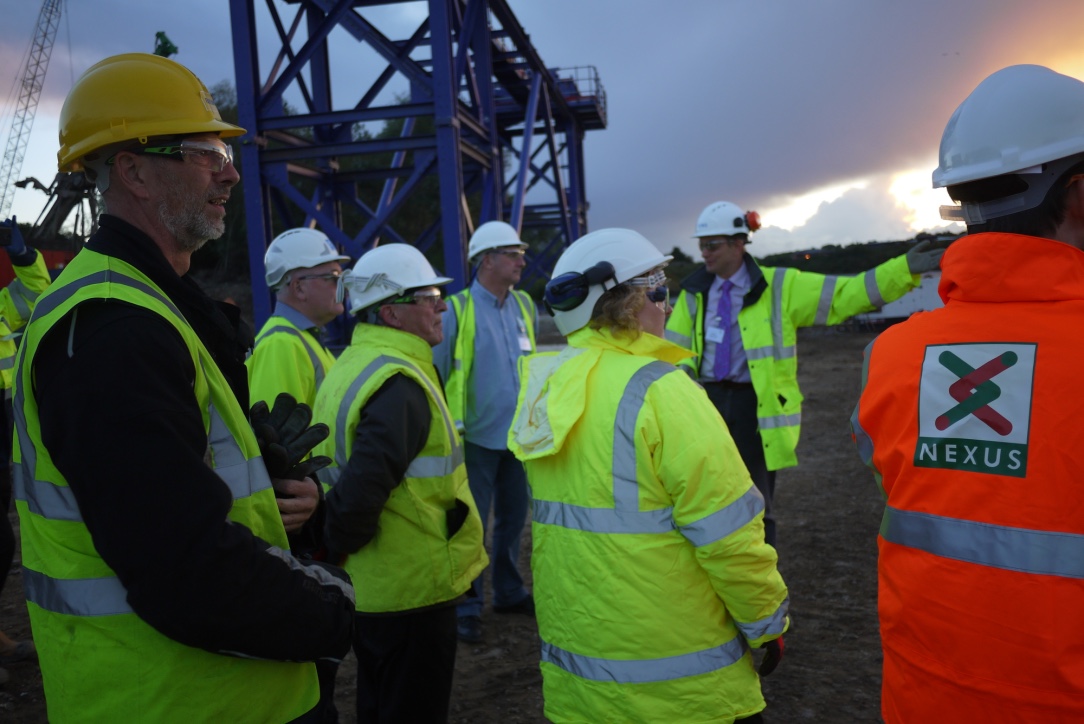 After the guided tour there was a regroup and a talk from both Duncan and Stephen which covered the engineering challenges to come including the delivery of the 100m pylon from Ghent in Belgium to site and then the erecting of the pylon. The presentation then focussed in on the Project Management challenges of major projects with both Duncan and Stephen agreeing that the key to the success of this project to date has been the quality of the relationships they have established through ensuring collaboration at all levels. There was an opportunity to learn more in an energetic open question session at the end.
It was an extremely insightful and successful visit and many thanks to Duncan and Stephen for co-ordinating and explaining in such detail and clarity what has been happening.
Oliver Randall
North East branch committee member