NHS delays database project amid stakeholder concerns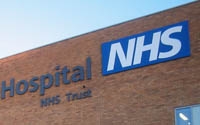 The release of a new NHS data-sharing scheme, Care.data, has been delayed until autumn after the organisation admitted that the project needs to be improved.
Care.data will be a giant database of medical records showing how individuals have been cared for across the GP and hospital sectors, with the hope that the information will be crucial towards developing new treatments and assessing the NHS services.
All identifiable data will be taken out, and instead the records will contain just the patients age range, gender and area they live in.
However, there are concerns over keeping all the information in one place, with some believing it could lead to privacy problems. NHS England organised a mail out to every household in England since the start of the year, but a BBC poll found that less than a third could recall receiving them.
Now, NHS England will be collecting data from GP surgeries in the autumn rather than April as originally planned.
An NHS England spokesman said: To ensure that the concerns are met, we will begin collecting data from GP surgeries in the autumn, instead of April, to allow more time to build understanding of the benefits of using the information, what safeguards are in place, and how people can opt out if they choose to.
Chair of the BMAs GP Committee, Dr Chaand Nagpaul, added: Were pleased that NHS England has listened to the concerns of the BMA.
With just weeks to go until the uploading of patient data was scheduled to begin, it was clear from GPs on the ground that patients remain inadequately informed about the implications of Care.data.
Related stories: